"Women Who Survived" from Classical Mythology
This article relates to Starling Days
In Starling Days, Mina mulls over an idea for an academic work that she dubs "The Women Who Survived." Her starting point is a list of female characters in classical mythology who survive the stories in which they appear. She observes that most women in Greek and Roman myths are ultimately killed or transformed in some way, and that few emerge "alive and intact." Below are four of the mythological survivors on her list.

Penelope


Penelope is the wife of Odysseus, king of Ithaca. In Homer's Odyssey, Odysseus goes off to fight in the Trojan War, leaving Penelope in Ithaca with their son Telemachus. When Odysseus has not returned years after the war ended, he is presumed dead. Suitors swarm the palace hoping for Penelope's hand in marriage, and she buys time by telling them she will pick a new husband once she has finished weaving a shroud for Odysseus's father, Laertes. Every night she undoes the day's work in secret, so the shroud is never finished. When Odysseus finally returns home, she tests him to make sure he is really her long lost husband by pretending that their bed, which he carved out of a tree rooted in the ground, has been moved out of its original room. He becomes angry and demands to know how this is possible, confirming his identity. While Penelope plays a more passive role in Homer's story overall, she is at least able to use her cleverness to avoid being married off to an undesired suitor and keep her life as she knows it in one piece.

Leda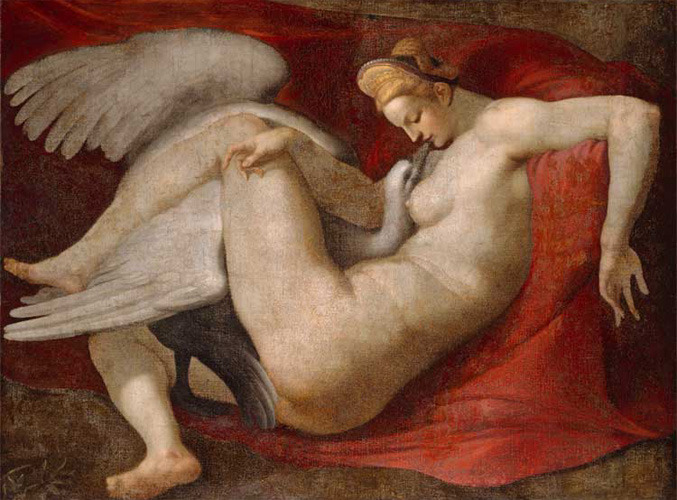 Leda is a princess in Greek mythology known for being seduced (or raped, depending on the interpretation) by the god Zeus when he approaches her in the form of a swan. As a result of having sex with Zeus and her husband on the same night, Leda is impregnated by both and gives birth to two sets of twins in two eggs—Helen and Clytemnestra in one, and Castor and Pollux in the other. Different versions of the myth give different accounts of which children are born from which father and what combination of deity and human each child is. Leda is subsequently made into a goddess by Zeus and becomes known as Nemesis. Leda's daughter Helen, also referred to as Helen of Troy, is later at the center of the conflict that starts the Trojan War when she (willingly or unwillingly) leaves her husband Menelaus and goes to Troy with Paris, son of the Trojan king.

Iphigenia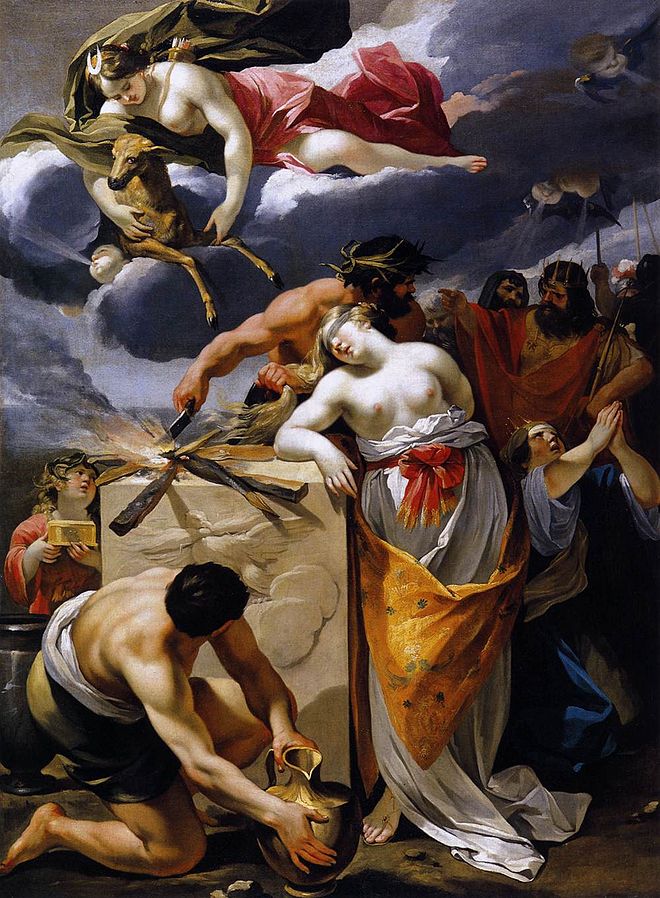 Iphigenia isn't a perfect addition to Mina's list, as she dies in some versions of her story and survives in others. Continuing from the storyline above, Iphegenia is the child of Leda's daughter Clytemnestra and Agamemnon, brother of Menelaus, who leads the expedition into Troy to bring Helen back to her husband. Agamemnon angers the deity Artemis by killing a deer in a sacred grove (though some sources differ on exactly what he did to displease the goddess), and in retaliation, Artemis stills all wind, preventing the Greek army from setting sail unless Agamemnon offers Iphigenia as a human sacrifice. In some tellings, Iphigenia is sacrificed and dies, while in others, her father replaces her with a deer at the last moment, thereby saving her.

Psyche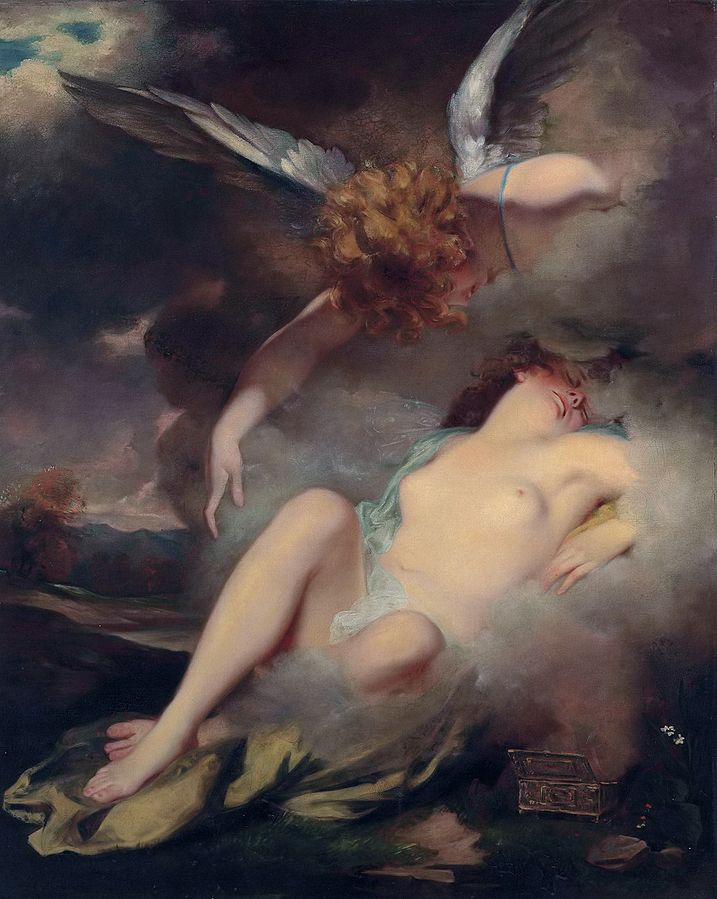 At one point in Starling Days, Mina shares the story of Psyche with Phoebe, a woman she's attempting to woo. Mina explains that Psyche is a princess whose beauty is so exceptional that even Venus, the goddess of beauty, becomes jealous. In some versions of the myth, Venus asks her son Cupid to shoot Psyche with an arrow that causes her to fall in love with someone hideous, but he pricks himself with his arrow and falls in love with her instead. In other tellings, and as Mina tells it, Venus sends Cupid to kill Psyche, but Psyche "is so hot that Cupid falls for her." In Mina's version, Cupid then kidnaps Psyche and takes her to a house in the woods, not letting her see what he looks like at any point. He visits her every night, insisting she never lay eyes on him, until one night she holds a lamp up to his face. Upon seeing how handsome he is, she immediately falls in love with him, but Cupid is angry that she disobeyed him and flees. Eventually they reunite and are married, and Psyche is made into a goddess.

While Psyche's story arguably has the happiest ending of the four, Mina implies that her transformation into a deity could disqualify her from the ranks of women who survived "intact." Of course, if this were the case, Leda wouldn't belong on the list, either. "I guess I wonder," Mina says, "Are you still you if you become a goddess?"
Penelope and the Suitors (1912) by John William Waterhouse
Leda and the Swan (original 1530) copy of Michelangelo
The Sacrifice of Iphigeneia (circa 1632) by François Perrier
Cupid and Psyche (1785) by John Hoppner
Filed under Places, Cultures & Identities
This "beyond the book article" relates to Starling Days. It originally ran in May 2020 and has been updated for the April 2021 paperback edition. Go to magazine.
This review is available to non-members for a limited time. For full access become a member today.
Membership Advantages
Reviews
"Beyond the Book" articles
Free books to read and review (US only)
Find books by time period, setting & theme
Read-alike suggestions by book and author
Book club discussions
and much more!
Just $12 for 3 months or $39 for a year.