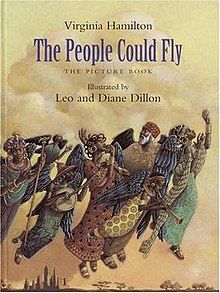 The story of the flying African is as old as the history of Africans in the Americas. Thus, it is no surprise that this trope finds its way into Afia Atakora's debut novel, Conjure Women.

The basic notion behind the folktale lies in a secret power, a secret magic known to a select few. This power allows a person to grow wings, or in some cases to transform into a bird. Typically, it was those Africans who still had direct memory of their homeland who could call up this power or initiate it in others in order to facilitate an escape from slavery. Those who had been to Africa and could still remember it could reach it in flight.

As it has its origins in oral history, it's no coincidence that the notion of the Flying African has had such a robust presence in the literature and music of the African Diaspora as well. Toni Morrison's Song of Solomon and Paule Marshall's Praisesong for the Widow are often-cited literary examples, along with Virginia Hamilton's folktale collection for ...