In his memoir Children of the Land, author Marcelo Hernandez Castillo recounts applying for and receiving DACA. This is a temporary immigration status that alleviates some of his worst fears about being deported as an undocumented college student.

Deferred Action for Childhood Arrivals (DACA) is a program administered by the United States Citizenship and Immigration Service (USCIS). It started in 2012, under President Obama, and is sometimes called the "Dreamers" program. DACA allows a very narrow category of people who are immigrants to remain in the USA on a temporary basis while their permanent status is being decided. The program has defined a class of individuals who were brought into the USA as children and remained past their visa (or never held valid travel documents to begin with) as "Childhood Arrivals."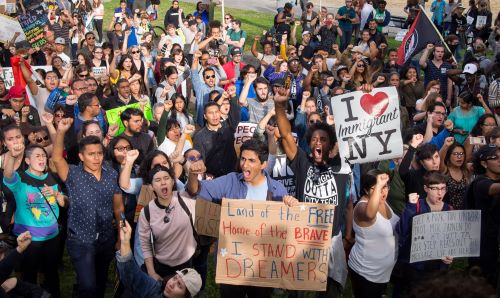 While the program has processed nearly a million applications and approved over 800,000 total, it has in recent years been challenged by the executive branch, ...