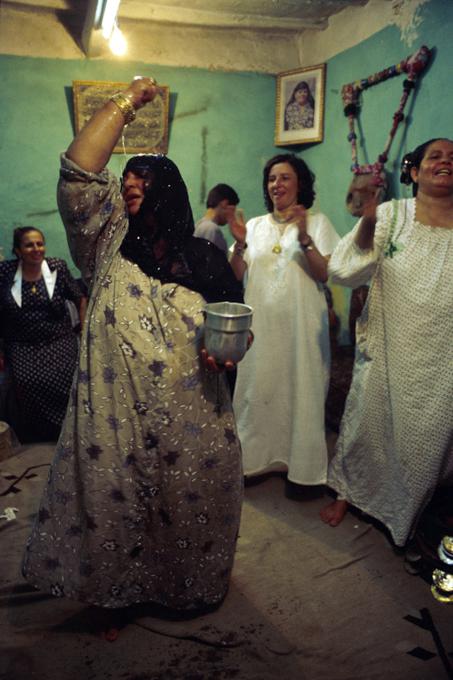 Throughout Celestial Bodies there are a smattering of references to zār exorcisms, but little detail is given on what these ceremonies actually are. What becomes apparent, though, is that many al-Awafi villagers look forward to these gatherings.

For one character in the book, these exorcisms become a source of entertainment which she anticipates more eagerly than a village wedding: "Those endless ceremonies intoxicated her, everything from the grilled meat and the drinking to the heavy and incessant pounding of the drums, until the ecstasy of it all lifted her outside of herself, beyond consciousness and into one sort of trance or another. In such a state she might walk across live coals or lie beneath horses' hooves or roll in the dirt under the careening circles of dancing bodies."

It is generally believed that Zār exorcism originated in the Horn of Africa around the 1700s and was spread throughout much of the Middle East by Ethiopian slaves.

The term "zār...