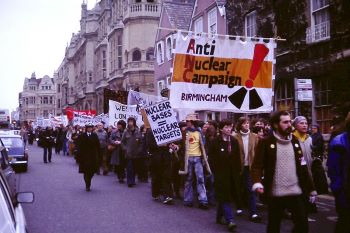 In Life Undercover, CIA recruit Amaryllis Fox is tasked with disrupting the trade in black-market weapons of mass destruction, including nuclear materials. Since the first (and, to date, only) nuclear bombs to be used in war were dropped on the Japanese cities Hiroshima and Nagasaki in 1945, the world has experienced a proliferation of deadly weapons as the availability of raw materials and technology needed to build large-scale destructive devices has increased.

The United States developed and tested the first nuclear weapons during World War II, deploying atom bombs on Hiroshima and Nagasaki in August of 1945. Japan subsequently surrendered, ending WWII conflict in the Pacific. Although the nascent United Nations called for an end to nuclear weapons in 1946, the U.S.S.R. tested its first nuclear device in 1949.

Global nuclear threats spread during the 1950s. The U.K. tested its first nuclear weapon off the coast of Australia, and the U.S. rolled out a hydrogen bomb (H-bomb), ...