Thomas Edison was a prolific inventor. He held at least 1,093 patents and constantly invented new things at his famous laboratory in Menlo Park, New Jersey. Of the hundreds of ideas that sprung from his mind, here are 10 of his most important inventions: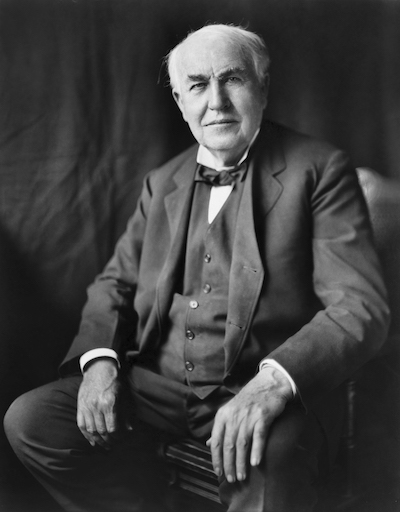 Electrical vote recorder: This device was Edison's first patent, received in 1869; it enabled legislative bodies to record votes accurately and instantaneously. The invention required each legislator to flip a switch to either a yes or a no position; then, a signal would be transmitted to a central recorder that listed the names of all legislators in two columns of metal type, labeled 'Yes' and 'No.'
Universal stock ticker: Developed in 1871 for the Gold and Stock Telegraph Company, which later became a subsidiary of Western Union, Edison's improved stock ticker revolutionized the speed at which financial information flowed. It was the first mechanical means by which real-time stock market data was ...