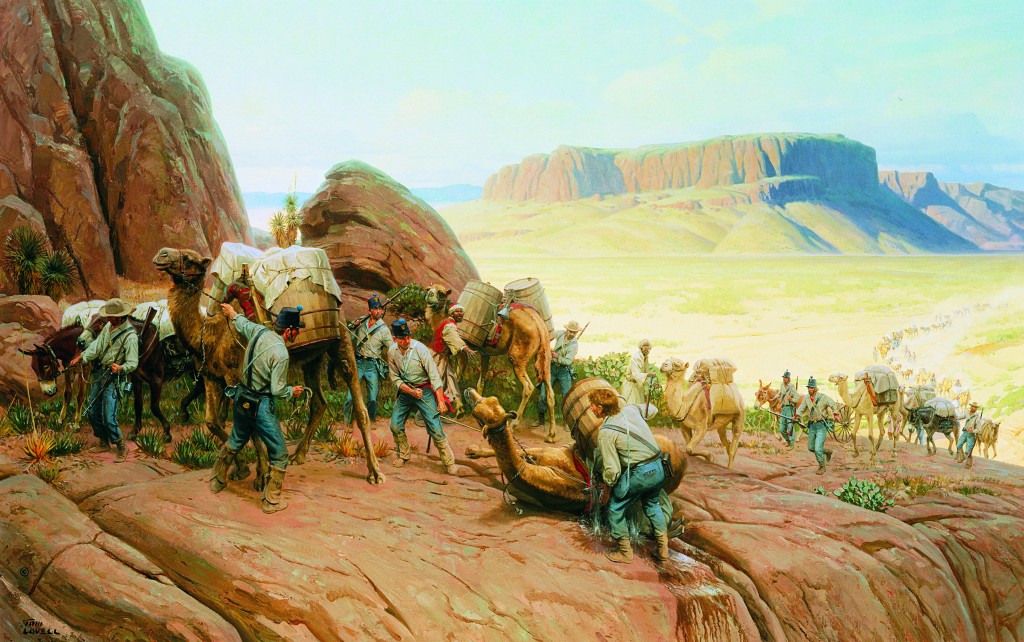 A key section of Téa Obreht's novel Inland takes place among the Camel Corps, a real-life mid-19th-century experiment conducted by the United States Army attempting to introduce camels as beasts of burden in the Southwestern territories.

This seemingly madcap idea originated when the army found they needed to vastly improve transportation in the arid, barren Southwest. The inhospitable terrain was not dissimilar to the great deserts of Egypt, and several high officials recommended that the War Department introduce camels to the army due to their strength, endurance and capacity to travel great lengths with minimal need for food, water and rest. In 1848, Mexican-American War veteran Major Henry C. Wayne put forward an official proposal that caught the attention of Senator Jefferson Davis of Mississippi. But it wasn't until Davis was appointed Secretary of War in 1853 that Wayne's Camel Corps plan was put into action.

Now that he had an official go-ahead, Major Wayne ...