In Marjan Kamali's novel The Stationery Shop, Iranian food plays a central role, whether a simple melon smoothie drink, hot tea sweetened with rock sugar candy (nabat), or a more complicated feast for Persian New Year. Traditional cuisine from Iran, also known as Persia, is a mélange of many cultures partly due to a vibrant trading history, situated along the ancient Silk Road.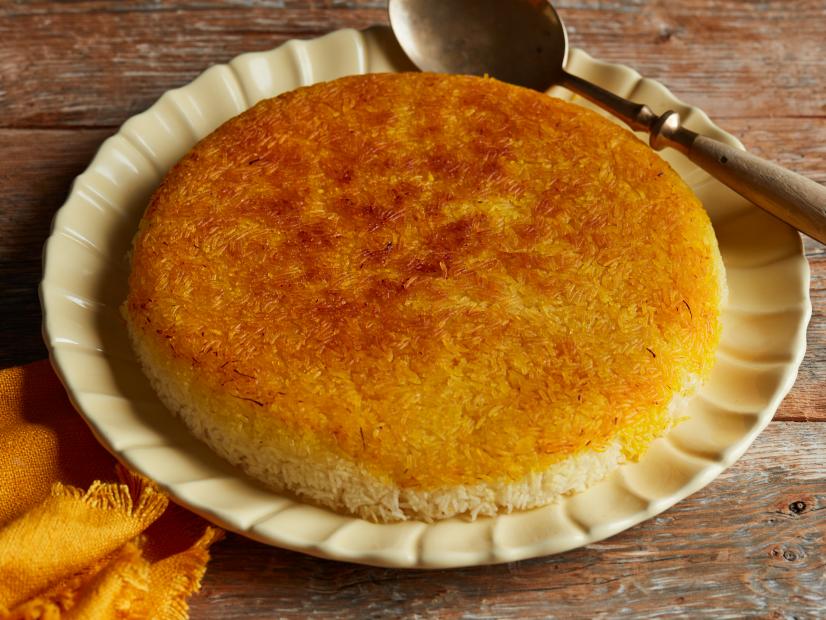 Most Iranian meals include rice. In the novel, Roya uses basmati rice to prepare crunchy rice called tahdig. To accompany the rice, a popular choice is gormeh sabzi, which is a stew simmered with lamb and beans, liberally seasoned with coriander, parsley, scallions, and other herbs. Dried limes add a sour flavor. Roya goes to a special market in the San Francisco Bay Area to buy dried limes, but those without access might find them via mail order or else experiment with fresh limes.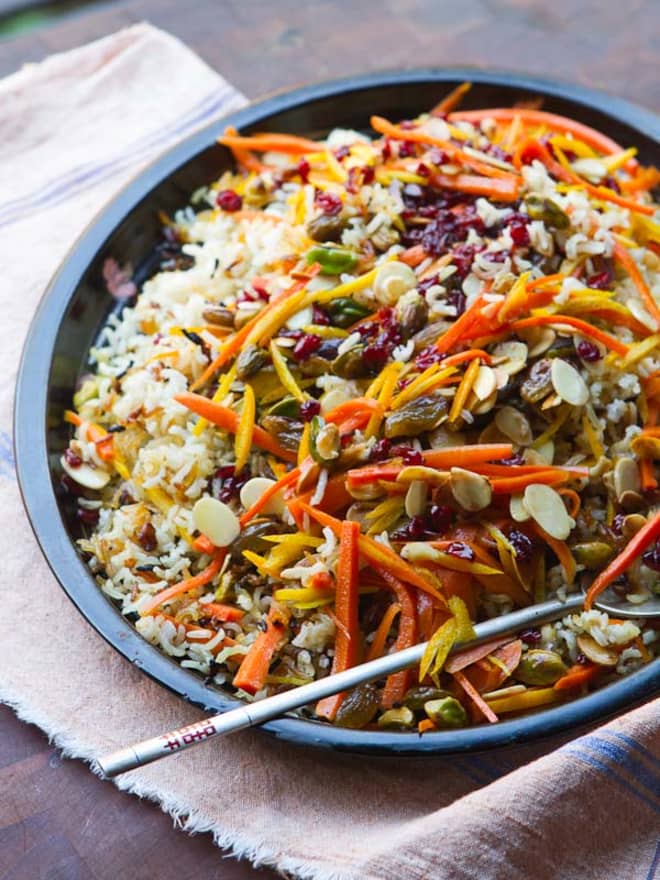 Rice offers much versatility. With a multicolored and vibrant presentation, jeweled rice (javaher polow) is often ...