Vichy France During World War II
This article relates to The Flight Portfolio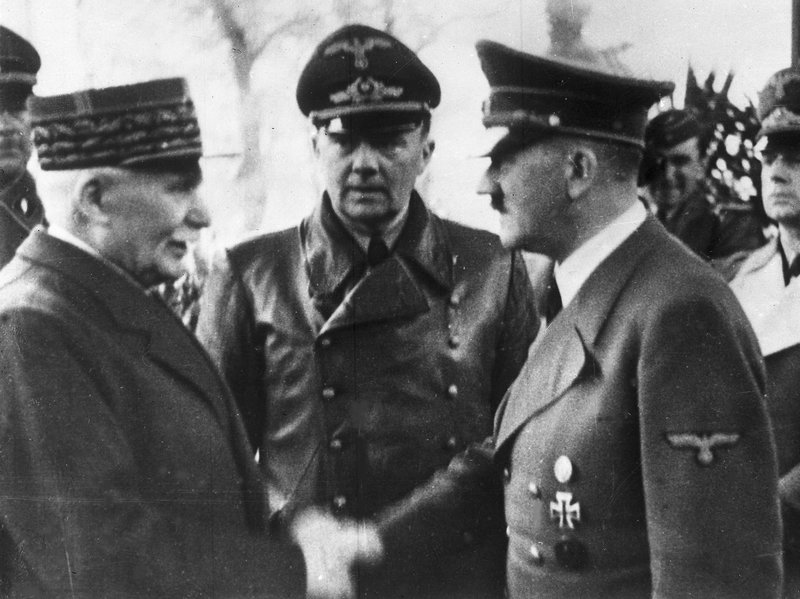 It is a well-known fact that France was occupied by Nazi Germany during World War II. Not only is this chapter in history covered in textbooks and classrooms, it is also frequently the subject of movies and novels. The simplified picture of France at this time would include patriotic French citizens gathering in secret to support the resistance, French troops eagerly awaiting their chance to fight back against the Axis powers and French cities awaiting Allied rescuers to free them. Yet the reality was a bit more complicated.

When the Nazis invaded France, it was only a matter of days before the country saw its defeat at hand. Shocked by the radical change in their fortune, the French government had a decision to make—it could move to the French colonies in Northern Africa and keep the battle alive from there, or it could resign itself to defeat and sign an armistice. While there was a small faction who made a plea for the former, parliament voted by overwhelming majority to call for an armistice. What's more, they also voted to do away with the Third Republic, France's accepted form of government since the end of the Revolution, and instead elevated Marshal Philippe Pétain to unequivocal leader of the country, imbuing him with extraordinary powers. On June 22, 1940, Vichy France was born. In her thrilling new novel The Flight Portfolio, Julie Orringer brings us into the very midst of this time and place, allowing readers to experience the era's distinct instability and fear.

Pétain was a hero of the Battle of Verdun in World War I. Though it may seem shocking that an existing government could fall so quickly and with so little resistance, Pétain was beloved by his countrymen. Furthermore, France was ready for a change. Tensions among social and economic classes were high, and the powerful blow dealt by Germany called much into question for the average French citizen. Who was to blame? To many, the answer seemed obvious—it was the "Anti-France" faction, those "internal foreigners" who had been poisoning the country from within for decades, centuries. It was the communists, the socialists and the Jews.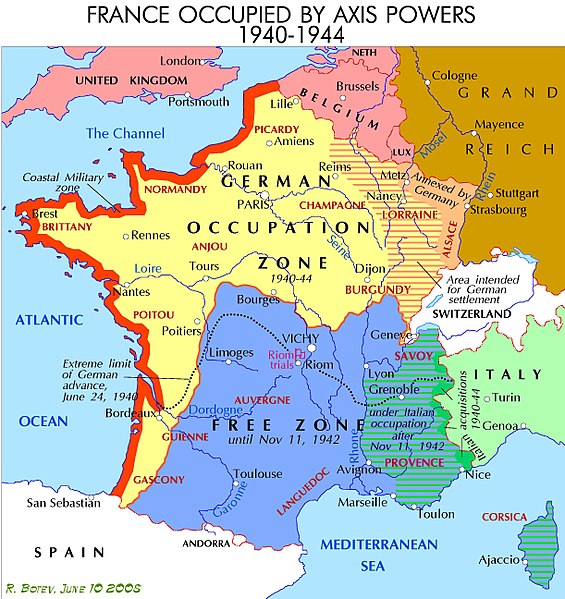 Playing on these feelings of unrest and insecurity, Pétain rose to power with overwhelming approval. While Nazi forces occupied the northern regions, he made Vichy, located in central France, his seat of power. From there, he began his work of dismantling all that he felt was "wrong" with the Third Republic, and returning his country to the Ancien Régime, the proverbial "good old days" when society was strictly stratified and patriarchy was the accepted norm. As a result, women were removed from their civil service posts and returned to the kitchens, divorce and abortions were outlawed, censorship reigned supreme and thousands of foreigners and refugees were deported.

All of this happened without any Nazi coercion.

Additionally, in the four years of its existence, Vichy France also did its part to promote Hitler's agenda. During his rule, Pétain sent over 76,000 Jews to death camps, many of them children. Whether these actions were done willingly or under pressure from the Nazis remains a lingering question. There are indications that Pétain was not much of a puppet, and that his reach extended well into the occupied zone as well. For example, civil servants and police officers in occupied Paris were said to be reporting to him, despite the presence of Nazi troops.

After the Vichy government fell in August of 1944, Charles de Gaulle, the powerful leader of the French Resistance in London, spoke eloquently of a newly liberated France and its potential. His words would be remembered for decades to come, leaving the dark stains of Vichy France in the shadows. Many more years had to pass, however, before France as a nation recognized its role in the atrocities of World War II. In 1995, Jacques Chirac finally spoke about Pétain and his treasonous actions, stating, "These dark hours forever sully our history and are an insult to our past and our traditions." Then, in December of 2015, the French archives detailing much of the government and social activity that occurred in the Vichy years were finally released to the public. This action has granted the nation an opportunity to grapple with a dark period of its past and come to terms with some unpleasant truths.
Hitler and Pétain, courtesy of Associated Press.
Map of France 1940-44, courtesy of Rostislav Botev
Filed under People, Eras & Events
This "beyond the book article" relates to The Flight Portfolio. It originally ran in June 2019 and has been updated for the June 2020 paperback edition. Go to magazine.
This review is available to non-members for a limited time. For full access become a member today.
Membership Advantages
Reviews
"Beyond the Book" articles
Free books to read and review (US only)
Find books by time period, setting & theme
Read-alike suggestions by book and author
Book club discussions
and much more!
Just $45 for 12 months or $15 for 3 months.