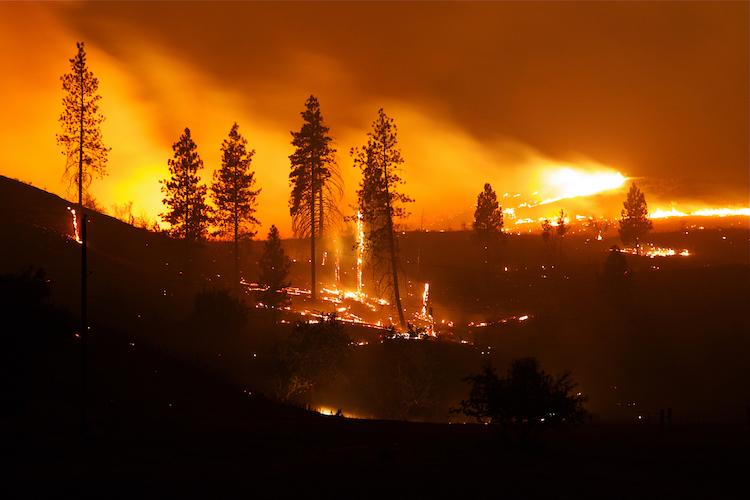 The River sets college students Jack and Wynn in a race against a forest fire as they canoe down the Maskwa River to the Hudson Bay with little chance of rescue. In recent years there has been an uptick in the number, severity and duration of forest fires, likely due to climate change (See Escalating Wildfires in the Western U.S.), so it is more important than ever to be aware of safety protocols.

Four out of five wildfires are started by humans, whether through tossing a cigarette out a car window, downed power lines, arson or not properly dousing a campfire. Natural ignition occurs most frequently because of lightning strikes. There are three elements a wildfire requires: heat, oxygen and fuel; this means that drought and warm weather both contribute to the fires' spread and longevity.

Forest fires can travel at speeds exceeding 6 mph, consuming everything in their path. Firefighters must attempt to stop the fire's spread rather than put it out immediately, because wildfires ...