Gothic Romance and the Rise of the Lady Sleuth
This article relates to The Stranger Diaries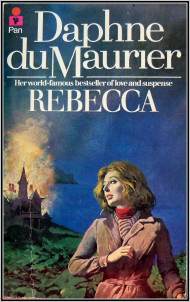 Gothic novels typically have a few common elements: a haunted setting, an atmosphere of mystery and suspense, supernatural (or seemingly so) occurrences, a tortured hero, a heroine in distress and high emotions. The genre's origins are generally traced back to Horace Walpole's 1764 novel The Castle of Otranto, which features a medieval castle full of dark corridors, an ancient prophecy, a villainous husband and a swooning leading lady. Walpole subtitled the novel "A Gothic Story," a word with dual meanings at the time, both "barbarous" and "deriving from the Middle Ages," which was apt, as the author claimed in the preface that the text originated in the 16th century. The success of Walpole's story spawned a long tradition of "Gothic" literature in the following centuries, as well as a number of subgenres, including Gothic horror and Gothic romance.

Gothic horror is likely the most familiar of these subgenres, encompassing stories that feature battles against unnatural forces of evil, whether those forces be supernatural creatures or the darker side of human nature. Frankenstein, Dracula, and The Haunting of Hill House can all be classified as Gothic horror novels.

Although they still contain plenty of terror, Gothic romances are defined by a heroine who is fighting against adversity and/or solving a mystery so that she can be with her true love. Ann Randcliffe's 1790 novel A Sicilian Romance is considered the first true Gothic romance, but the Brontë sisters' Jane Eyre and Wuthering Heights, both published in 1847, have become the classics in this subgenre. Despite its prevalence in the mid-19th century, however, the popularity of the Gothic romance began to wane over the years in favor of historical romances. Then, in 1938, Daphne du Maurier's Rebecca birthed a renewed interest in Gothic love stories.

Throughout the first few decades of the 20th century, du Maurier wrote a number of novels and short stories that fell within the Gothic genre. Some of these served as the basis of films that became arguably more well-known than their literary counterparts, including The Birds and Don't Look Now, but du Maurier is most famous for the Gothic romance Rebecca. This novel follows the second Mrs. de Winter as she begins her life with her new husband, who is consumed by the memory of his first wife, Rebecca. This woman's legacy haunts Manderley, the couples' country estate, and the new Mrs. de Winter grows increasingly more distraught and paranoid about her role and her inability to live up to her predecessor's grandeur. But when a dark secret surrounding Rebecca's death is revealed, Mrs. de Winter becomes determined to cement her place in her husband's life and to fight for their future together. Despite receiving lukewarm reviews from a number of publications at the time, Rebecca was an international bestseller, and it has never been out of print in the eight decades since its initial publication.

The success of Rebecca led to the publication of countless Gothic romances in the mid-twentieth century, but an interesting change developed in the subgenre in the 1970s. Barbara Mertz, writing as Elizabeth Peters, published the first in her Amelia Peabody series, and although this book featured many of the classical elements of a Gothic romance novel, the role of the heroine was significantly changed. Rather than an innocent young heroine seeking true love, Amelia Peabody is a spinster and a scholar, a headstrong woman with her own fortune and an interest in archaeology. Like her predecessors, Amelia encounters both a handsome hero and a supernatural mystery, but unlike most heroines of Gothic romances, Amelia actively tries to solve the mystery. Rather than being an investigator solely by happenstance, Amelia is written as an independent and capable detective who can rely on her own agency to get things done. This new type of Gothic heroine quickly caught on, and the Lady Sleuth was born, giving rise to a number of modern series featuring this archetype, including Sherry Thomas' Lady Sherlock books, Christina Dodd's Cape Charade novels and Kerri Maniscalo's Stalking Jack the Ripper series.

The Stranger Diaries by Elly Griffiths falls firmly into the Gothic romance genre thanks to its increasingly sinister setting, the inspiration of the fictional Gothic short story that seems to be the inspiration for the murders, and the romantic connections that may prove to be the motive behind the killings. But it also falls into this more modern genre of the Lady Sleuth; The Stranger Diaries features three women who are all trying to solve the murders in their own ways. Although only Detective Harbinder is officially investigating the murders, both Clare and her daughter, Georgie, are trying to sort through the clues, and each woman has a unique background that helps her put different pieces together. These three narrators emerge as distinct versions of the Lady Sleuth that each use their varying expertise to stop the killer.

Although very different from both A Sicilian Romance and Rebecca, The Stranger Diaries is a Gothic romance for the modern age. By updating the heroines to reflect modern society, authors throughout the 20th and 21st centuries have altered the Gothic romance subgenre enough to keep it relevant and relatable, while still staying true to its roots. Readers today will appreciate Griffith's use of Gothic elements, as well as the self-reliant, self-assured heroines who aren't afraid to face danger to solve the mystery (and find a little love along the way).
1976 cover of Rebecca, courtesy of My Love-Haunted Heart
Filed under Books and Authors
This "beyond the book article" relates to The Stranger Diaries. It originally ran in May 2019 and has been updated for the October 2019 paperback edition. Go to magazine.
This review is available to non-members for a limited time. For full access become a member today.
Membership Advantages
Reviews
"Beyond the Book" articles
Free books to read and review (US only)
Find books by time period, setting & theme
Read-alike suggestions by book and author
Book club discussions
and much more!
Just $12 for 3 months or $39 for a year.