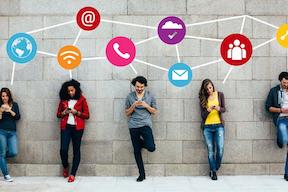 Two decades before I was born, a cousin of mine entered seminary and killed himself within the week. No one in the family discussed it. He was dead. No need to talk about why. But death by suicide has undergone a radical cultural shift. It is no longer an absurd secret.

In Sally Rooney's Normal People, Connell fantasizes about killing himself. Despite being a fictional character, many young adults feel exactly as he does, unanchored and more alone than ever. Many enter in soulless relationships, or as they call it, situationships. They are on the same sports team or work in the same office and they hook up. Or they engage in Tinder, Grindr and other apps, which may satiate desire in the short term, but the loose connections leave many feeling desperate and lonely.

Data from the Center for Disease Control reveals suicide rates for teens spiked in the years from 2010 to 2015. During that time period smartphone use doubled. "We need to stop thinking of smartphones as harmless," Jean...