The Fallibility of Memory
This article relates to Instructions for a Funeral
Throughout his collection of short stories, Instructions for a Funeral, David Means shows the ways in which people's recollections of the past change over time. Learning new information, reconsidering ethical stances and changing self-perceptions contribute to characters tweaking their memories to better fit new narratives about their lives and the lives of those around them. In this way, people's memories can be a product of the narratives they choose, rather than an objectively true recall of events. Psychology provides us with some insight into how memory affects the ways in which people understand the world around them.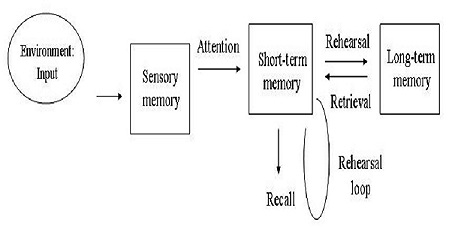 Memory refers to the structures and processes the brain uses to store and recall information. According to Richard Arkinson and Richard Shiffrin's multi-store model theory, humans have three types of memory: sensory memory (a basic perception of any stimulus that is registered by the senses, generally stored for less than a second), short-term memory (simple recollections of recent events, stored for less than a minute) and long-term memory (more complex remembrances held for much longer periods of time). These modes of memory are often sequential. In other words, sensory memories form short-term memories, which can form long-term memories. Long-term memory is the most nuanced level of memory, involving nested layers of conscious and unconscious facts, events, experiences, concepts, skills and tasks.

The memory model goes something like this: First, someone takes in information from their senses (sensory memory). This intake, known as encoding, involves receiving and processing information, then combining it with other information by making connections between past memories and the new input. The second step, storing, is when the encoded information is organized by the brain so that it can be retrieved at a later point in time (either for short term or long term use). The third step, retrieving—also known as recognition or recall—is when someone locates encoded and stored information for use.

Each step is riddled with possibilities for error. "Memory bias" is a term used to describe cognitive errors that enhance or impair the retrieval and/or report of a memory. Memory biases occur so often that they are an ingrained part of how memory functions. Memory biases contribute to flawed, unreliable memories, but they've actually developed as shortcuts in the brain that reserve higher-level cognition for more important efforts, rather than exhausting cognitive resources on non-essential functions. In other words, the brain does its best to store the parts of your experience that may be useful to you in the future, and discards the rest. There are hundreds of memory biases, including:
Choice-supportive bias: When people remember the choices made as better than the ones not made.
False memory: When an imagined memory is retrieved as a real memory. In other words, something encoded as fiction can be retrieved as a real-life event.
Egocentric bias: The tendency to recall the past in a way that is favorable to the self.
The Misinformation effect: When false data—from a report, article or other source— can retroactively warp someone's recollection of events.
Misattribution: When people assign an incorrect source to information from a memory.
Leveling and sharpening: The process wherein, as someone forgets details in a given memory, their brain accommodates by sharpening the retained details to make them a more central part of the memory than they were initially.
Over-confidence bias: When someone believes their memories are more accurate than they really are.
As shown above, memory is malleable and subjective. Although some people have great conviction in their memories, there are neurological and social psychological constraints built into the process. So, can people truly believe what they think they remember? How do flawed memories contribute to flawed narratives, and what is lost—and gained—in narrative accounts? To further explore these questions about how memory, narrative and storytelling connect, read Instructions for a Funeral by David Means, and for more information on how memory functions, watch this Crash Course.
Multi store model of memory, courtesy of Simple Psychology
Filed under Medicine, Science and Tech
This "beyond the book article" relates to Instructions for a Funeral. It originally ran in April 2019 and has been updated for the March 2020 paperback edition. Go to magazine.
This review is available to non-members for a limited time. For full access become a member today.
Membership Advantages
Reviews
"Beyond the Book" articles
Free books to read and review (US only)
Find books by time period, setting & theme
Read-alike suggestions by book and author
Book club discussions
and much more!
Just $45 for 12 months or $15 for 3 months.