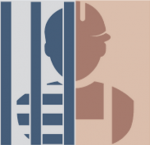 In Sugar Run, the principal protagonist Jodi McCarty has just been released from prison after serving a nearly 20-year term. She finds life as a free woman more difficult than she imagined, largely due to her inability to find gainful employment. This is a common issue with newly released inmates, and one of the leading causes of recidivism.

According to a 2018 study conducted by the Brookings Institute, only 55% of former inmates report any earned income the first year after their release. Among those who do find work, the median income is just $10,090. Only 20% of working inmates reported earning over $15,000. (The federal poverty line in the United States in 2019 is $12,490 for a single person household.)

A 2018 report by the Prison Policy Initiative states that among the 5 million formerly incarcerated Americans 27% are unemployed. This is five times higher than the rate of unemployment among the general population of the U.S. They further note that, among this group, women ...