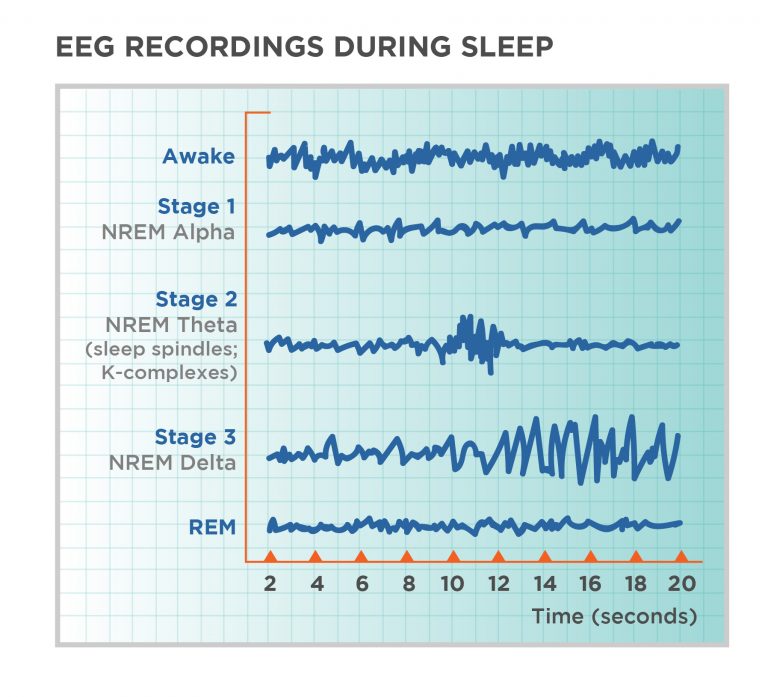 In The Dreamers by Karen Thompson Walker, an illness is spreading that causes everyone infected to go into a deep sleep with heightened brain activity that is suggestive of dreaming. Sleep and dreams are central to the novel, but there is a lot we don't know about both.

Different stages of sleep can be assessed through the use of an electroencephalograph (EEG) to measure different types of brainwaves. These waves are composed of electrical pulses synchronized across the brain's neurons, and they are differentiated by frequency of the pulses (measured in Hertz; cycles per second). Higher frequencies correspond to higher levels of alertness, while lower frequencies correspond to the deepest levels of sleep.

While sources vary on the exact number of sleep stages, consistent changes in brainwave activity have been observed. Beta waves are between 12-38 Hz and predominate during wakeful activity. When trying to fall asleep, the brain transitions to alpha waves (8-12 Hz), which cause ...