Mary Shelley, Lord Byron, and the Writing of Frankenstein
This article relates to In Byron's Wake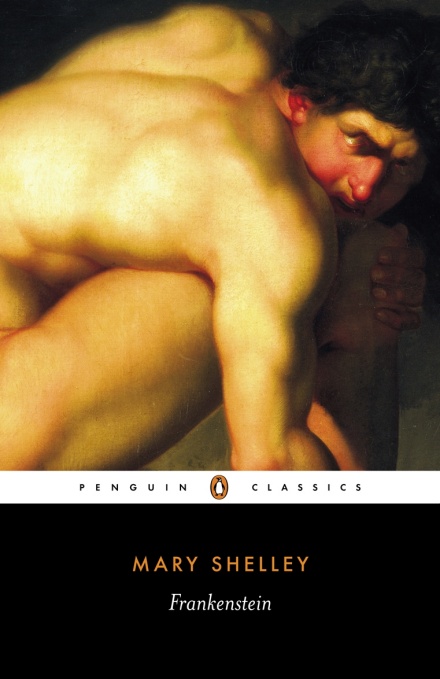 Great art frequently evolves among talented people who share ideas with each other and who challenge themselves to greater and greater heights in the presence of fellow creatives. This was the case with one of the most famous works of Western literature, Frankenstein by Mary Shelley. Devised among her literary companions (including Lord Byron) and refined and edited over time, Shelley's creation benefited from her unconventional lifestyle and experience, and it remains one of the triumphs of the Romantic period.

In 1816, Mary Godwin was a 19-year-old unwed mother living with her lover Percy Shelley, with whom she had caused a major scandal in London society when he abandoned his wife and children to live with Mary and her half-sister, Claire. That year, the couple and their small entourage left England for Geneva, Switzerland, and in the summer they were joined by Lord Byron and John Polidori; the former a famous poet, the latter a struggling writer and Byron's physician. Claire had become romantically involved with the infamous Byron, whose ill-fated marriage had recently collapsed into scandal and recrimination. Needless to say, in 1816 all members of this literary circle were glad to escape England for a time.

Shunned by the English community vacationing in Geneva, the motley group rented a beautiful lakeside villa, where they hunkered down for a few weeks as unusually bad weather plagued the area. As a diversion from the rainy day boredom, Lord Byron suggested that everyone present should write a "ghost story," and Mary Shelley penned the first draft of Frankenstein in response. Byron himself didn't produce any notable ghost story that summer, but he, Shelley and Polidori believed Mary's tale was exceptional.

It is claimed that Mary's idea for this masterpiece came to her in a dream, though this is probably apocryphal. In the story, Dr. Frankenstein pieces together a man from human body parts and brings him to life. First told from the doctor's perspective, the narrative then shifts to the point of view of the creature, who goes in search of his "father." But the scientist pushes away his creation, and enraged, the creature kills all the people his father loves, an acting out of fury based on parental rejection. This was an issue Mary knew all too well, as her own father had disowned her when she and Shelley began their scandalous relationship.

After returning from Switzerland with Shelley, Claire, and their children, Mary added another layer to the story in the character of Robert Walton, a redeeming subplot alongside the destructive choices of the other characters. Walton listens to the reasoned arguments of his sister and abandons his quixotic search for the North Pole, likely saving the lives of the men under his command. This nesting of stories and perspectives results in a rich exploration of human nature. As Charlotte Gordon explains in her biography of Mary Shelley and her mother, Mary Wollstonecraft, "it gave Mary the opportunity to create a complex narrative that asked far more of her readers than if she had written a simple parable against the dangers of invention." It also reflected Mary's dysfunctional relationship with her father, her feelings about the legacy of her famous mother, who died giving birth to her, and her status as a social outcast.

Initially published in 1818, Mary revised Frankenstein and it was reissued in 1831. This version, which is the one most commonly read today, includes extended ruminations and different monologues by the characters that magnify the darker themes, like disillusionment with society. Mary had endured many hardships in the intervening years — harsh criticism of her writing, widely accepted accusations that Percy Shelley wrote the book, and the painful loss of children, her husband and many more loved ones. Inspired in the company of fellow writers and capturing the turmoil of her own life, Mary Shelley's Frankenstein remains a brilliant and complex contribution to the canon of Romantic literature.
Cover of Penguin Classics edition of Mary Shelley's Frankenstein Penguin Random House
Filed under Books and Authors
This "beyond the book article" relates to In Byron's Wake. It originally ran in January 2019 and has been updated for the November 2020 paperback edition. Go to magazine.
This review is available to non-members for a limited time. For full access become a member today.
Membership Advantages
Reviews
"Beyond the Book" articles
Free books to read and review (US only)
Find books by time period, setting & theme
Read-alike suggestions by book and author
Book club discussions
and much more!
Just $45 for 12 months or $15 for 3 months.