The History of the Condom
This article relates to A Spark of Light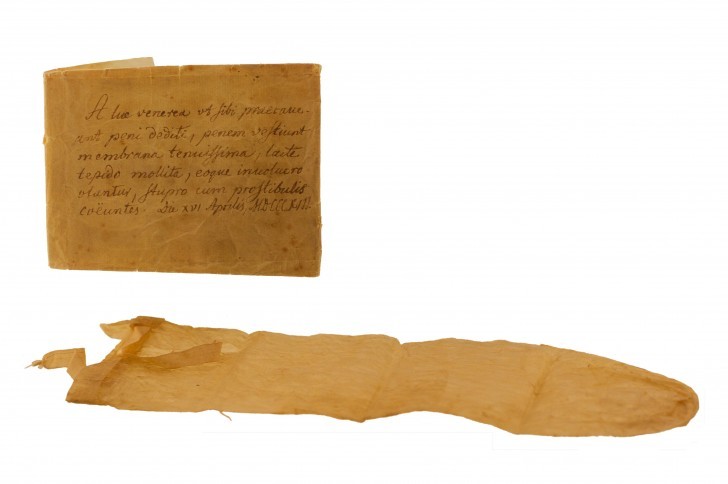 Women's health clinics like the one depicted in A Spark of Light offer many services beyond abortion, including providing access to pregnancy prevention tools like condoms. The condom is arguably the oldest pregnancy prevention method used by men that's still widely used today, albeit its early popularity was more to do with protecting against venereal diseases than for birth control. It's not the earliest form of birth prevention on record though; that honor goes to the pessary with records from 1850 BC showing Egyptian women using a combination of crocodile dung, honey and sodium carbonate to prevent unwanted pregnancies.

Some historians believe that condom usage can be traced back to the ancient Greek, Roman and Egyptian civilizations, though the documents that bear mention of such devices are obscure and open to interpretation. The history of the condom as we know it today begins in the 16th century, when physician and noted scholar of anatomy Gabriele Falloppio (1523–1562) experimented with linen sheaths to prevent transmission of syphilis. He claimed that in a "clinical trial" of more than 1,000 men who used the device, none were infected. Syphilis was at that time a life-threatening epidemic in Europe and Asia. Falloppio was primarily focused on men's health in these endeavors, but he is also credited with identifying various parts of the female anatomy, including the fallopian tubes, which are named for him.

The first known usage of the word condom is in a 1666 English document attributing the declining birth rate to "condons." Its etymology is unclear; 18th century documents talk of a Dr Condon, physician to British King Charles II, but there is no sign of such a person in contemporary records. Another, perhaps more plausible theory is that it's derived from the words con (with) and doma (roof).

Condom usage became increasingly common in the 18th century (despite the complaints of moralists), and were still available in the linen form popularized by Falloppio, but also manufactured from animal bladders or intestines.

Condom technology took a great leap forward in the 1800s with the invention and manufacturing of rubber, although, again, not without controversy. Sententious objectors claimed that condoms encouraged promiscuity, and laws allowed for "rubbers" to be used to prevent infection but not as contraceptives. In many parts of the world, condoms were completely illegal. (The condom has a remarkably complicated legal history, which is beyond the scope of this article.) After latex was developed in the early 1900s, condom manufacturing became cheaper and allowed for great variety of styles, sizes, textures and colors. During World War I, Germany supplied their soldiers with condoms, while Britain and America did not. By the end of the war, the American military had diagnosed nearly 400,000 soldiers with syphilis and gonorrhea. The U.S. military began providing soldiers with condoms during World War II and has continued this practice to the present day.

After going on the market in 1960, the birth control pill quickly became the most popular form of contraception, but condoms remained the second most popular. The 1980s and 1990s saw a rise in condom usage, facilitated by public health campaigns dedicated to encouraging their use after the outbreak of the AIDS epidemic. This is when condoms became available in drug stores, convenience stores and supermarkets. Condoms are often available for free or at a very low cost at Planned Parenthood and other women's health clinics, though it is important to note that they are only 85-98% effective in preventing pregnancy.
Image of linen condom and manual from 1813
Filed under Cultural Curiosities
This "beyond the book article" relates to A Spark of Light. It originally ran in October 2018 and has been updated for the September 2019 paperback edition. Go to magazine.
This review is available to non-members for a limited time. For full access become a member today.
Membership Advantages
Reviews
"Beyond the Book" articles
Free books to read and review (US only)
Find books by time period, setting & theme
Read-alike suggestions by book and author
Book club discussions
and much more!
Just $45 for 12 months or $15 for 3 months.