Living Off the Grid
This article relates to The Feral Detective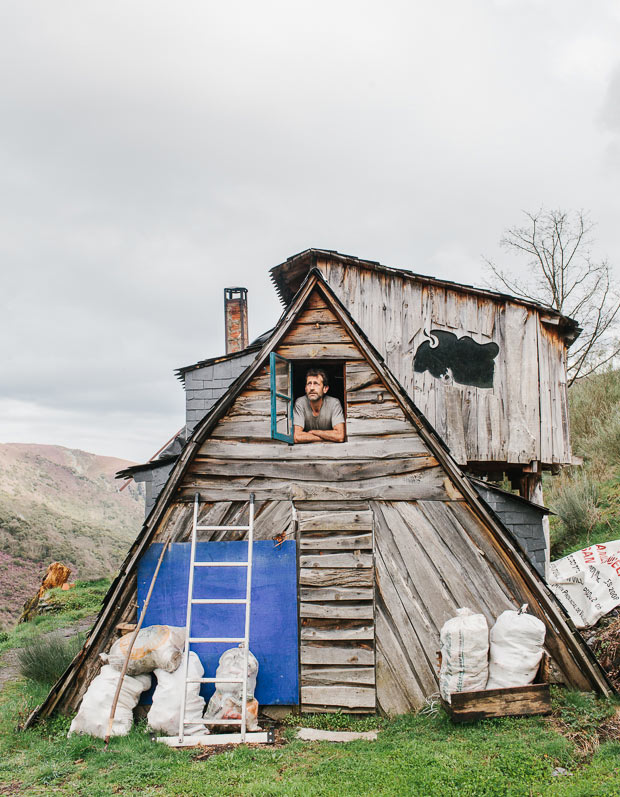 In Jonathan Lethem's The Feral Detective, New York City journalist Phoebe Siegler ventures into the often perilous world of people living a hardscrabble existence in a California mountain range. She is trying to find a college-age girl who may have become enthralled with the notion of a life independent of modern society and its demanding constraints. On first blush it does sound like an ideal set-up. No job. No mortgage or car payment. Just sun and rain and the stars on high as tawny-skinned children dressed in homespun jumpsuits frolic with one's own livestock, roaming freely and munching on homegrown celery root and lettuce. This type of life – far from modern conveniences such as microwaves, televisions, hot-and-cold running water and WiFi – is commonly referred to as being "off grid."

The people Phoebe encounters have moved to the outermost reaches of the High Desert for a variety of reasons, ranging from spiritual, to survivalist to communal or some combination of these. Some may even be evading authorities. It is estimated that some 1.7 billion people worldwide are living some measure of off-grid lives, and while many of those individuals live in regions where they simply have no access to modern conveniences, plenty have made a conscious choice to disconnect. There are roughly 200,000 families living off-grid in some measure in the United States alone, and it is estimated that this number increases by 10% yearly. The most common reason among them for living this way is financial.

With the harsh economic realities of the 2000s, many families were hit with a double whammy. Family breadwinners, formerly employed predominantly in well-paying manufacturing jobs, had been laid off either due to technological advances or corporations shifting their factories to cheaper labor markets overseas. If these people found new jobs at all, it was likely in the service industry with correspondingly lower wages. Additionally, the 2009 recession cost many families their homes. With nowhere to turn, some decided to chuck it all and make the move to downsize. The call to raise chickens and grow green beans with no bill collectors at the door was strong. This kind of off-gridder is the practical one, hoping to find a place where they can live with minimal expenses. Fed up, disillusioned, these folks have "had it with the man."

Other people have an ideological desire to reduce their carbon footprint on an already distressed planet. Sustainability is their primary goal, achievable mainly by disconnecting ties to main power lines, fossil fuels and their byproducts, and recycling as much as possible. Still others wish only for as simple a life as possible, where they need not worry about checking accounts, tuition for the kids and middle class status symbols. Some of these communities include individuals who are financially comfortable but have chosen to eschew material trappings; there is no "one-size-fits-all" type of off-gridder.

"Preppers" make up another category. Certain that the end of civilization as we know is nigh, preppers have hied themselves to the woods for the purpose of living as independently of modern society as possible, stockpiling whatever consumables they will need in order to survive the coming apocalyptic catastrophe. Similarly, the focus of spiritual off-gridders is on remaining as disconnected from creature comforts as possible in order to achieve a higher consciousness. Both of these groups are more likely to live in smallish communities of like-minded neighbors both for convenience and mutual support.

Considerable research, preparation, and in some cases substantial upfront expenses are mandatory before actually making such a move. Websites abound with preliminary information on which states and worldwide locations are hospitable to off-gridders, as many states have enacted legislation to discourage those attempting such a lifestyle. State and local restrictions cover everything from whether a person can live in a tent on their own property, to zoning laws on the size of a domicile, its connection to potable water and proper waste treatment/disposal. If a family wishes to raise livestock or erect solar panels, they must clear this with authorities as well.

In the end, Phoebe learns that even these off-grid communities can fall prey to the same weaknesses and human foibles that exist in the trenches of the biggest grid-locked cities.
House in the eco-friend village of Matavenero, Spain, courtesy of Kevin Faingnaert
Filed under Society and Politics
This "beyond the book article" relates to The Feral Detective. It originally ran in November 2018 and has been updated for the August 2019 paperback edition. Go to magazine.
This review is available to non-members for a limited time. For full access become a member today.
Membership Advantages
Reviews
"Beyond the Book" articles
Free books to read and review (US only)
Find books by time period, setting & theme
Read-alike suggestions by book and author
Book club discussions
and much more!
Just $45 for 12 months or $15 for 3 months.