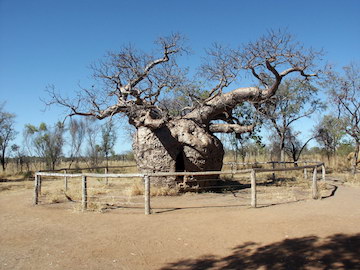 A prominent symbol in Buried Beneath the Baobab Tree, the mighty baobab tree sparks the imagination because of its unusual shape and longevity. Traditional Shona myth explains that the tree showed too much pride and was always whining and calling other creatures bad names, so the creator turned it upside-down as punishment, hence it stands today with many root-like branches reaching to the sky.

Traditional medicinal lore ascribes powerful properties to the sacred baobab. Some say that baby boys who bathe in water infused with baobab bark will grow up strong. Others say that if you pick a baobab flower, you will be eaten by a lion; conversely, if you drink water infused with the seeds, you'll be protected from crocodile attacks. In some regions, couples like to marry beneath the baobab, believing it bestows fertility.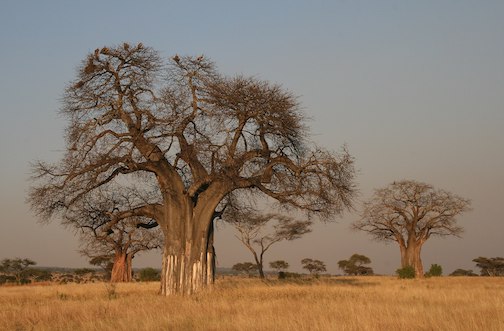 Baobabs are deciduous, and function as prominent players in the ecosystem. Trees may live more than 2,000 years and grow taller than 100 feet. They're ...