Is There Room for the Amateur in Modern Scientific Research?
This article relates to The Dinosaur Artist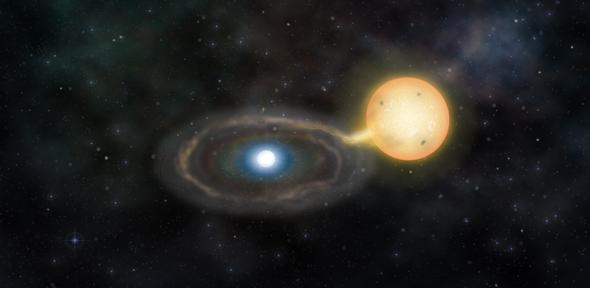 Scientific discoveries were once often made by amateurs (often self-educated, curious members of the upper class), who carved out disciplines based on their interests in fields such as medicine, astronomy, physics and natural history, to name a few. The word "amateur" has a Latin etymological root – amator – meaning "lover." Although these days the front lines of scientific discovery are mainly peopled by professional scientists, there is still room for the amateur scientist driven by a passion for an area of study.

In The Dinosaur Artist, Williams quotes former curator of the Department of Paleobiology at the Smithsonian Institution Clayton Ray, who stressed the importance of the amateur community, explaining that "an ever larger and more sophisticated public is what will save more fossils and advance paleontology." The book's protagonist, Eric Prokopi, went against the advice of the people in his life and made a profession out of his amateur fossil hunting. He devoted himself to digging, sniffing out, assembling, preparing and selling his finds, providing a comfortable living for his wife and two children before his legal issues began.

True to Dr. Ray's prediction, the field of paleontology relies perhaps more than ever on the efforts of amateur fossil hunters. Funds are meager and competition for what grants are available is fierce. The result is that while there is plenty of lip service to the importance of natural history, when it comes to actually staffing governmental departments with degreed professionals, the money just doesn't follow. Thus programs such as the one conducted by The United States Forest Service in Colorado emerge, offering mostly retirees the chance to get in touch with their inner Indiana Jones. Scores of former teachers, engineers, housewives and business executives, armed with small shovels and brushes volunteer to hit the nation's grasslands every summer. They're camping out and tediously hand brushing dirt off rocks under the leadership of one of two paleontologists employed by the service. The program, like many others of its kind offered by government agencies throughout the country, is wildly popular.

My mother signed onto a "dig" when she was in her 70s when construction of a new park in our community was halted after a fossil discovery. The local parks department hired a professional natural history expert to supervise and catalogue the items. In this way, important historical items were preserved for the community that may otherwise have been destroyed due to budgetary limits.

The National Audubon Society encourages ordinary citizens to get involved with their study of birds, while many colleges and universities seek help from the public tracking bees and other insects for research purposes. At Observation.org, users can input data tracking all sorts of animal life all over the world. A host of other opportunities can be found on Wikipedia's list of citizen science projects.

Amateur scientists have a future not just in studying the distant past of our planet, but in studying the furthest reaches of our galaxy. The European Space Agency's Gaia star mapping satellite, employed both professional and amateur researchers to identify a new "cannibal" star in 2014. Named "Gaia14aae," it is located about 730 light-years away in the Draco constellation, and is being watched in real time as it and its partner/victim hurtle towards infinity. This is but one discovery in a data flood that is expected to yield vast amounts of information about the galaxy, information that is anticipated to be far more than any single agency or team of professionals can handle. "In the near future we are going to be finding so many more interesting objects in our galaxy, and because telescope time is severely limited at the really big observatories, we won't be able to make sense of those discoveries without a lot of help from amateurs and schoolchildren," says Dr Heather Campbell of Cambridge University.

To that end, the Faulkes Telescope Project was established and has enlisted the help of schoolchildren in analyzing the data that Gaia emits. Fraser Lewis, a representative from this project explains: "We were set up by the UK entrepreneur Dill Faulkes who built two 2-metre telescopes – one in Australia and one in Hawaii – which he dedicated for use by schoolchildren. They could use them to observe the night sky on the other side of the world while it was still daylight over here. And the aim was straightforward: to stimulate interest in science and technology." He adds, "Gaia could transform the work of these fledgling scientists. "Professional astronomers are going to be overwhelmed when Gaia gets going and its data really starts pouring in. Schoolchildren using the telescope network could make a real difference – along with adult amateur astronomers using their own telescopes – in helping scientists direct their big observatories towards the most promising objects found by Gaia. This has enormous potential."

It would seem that virtually anyone with a telescope or a keen interest can find a place for themselves in this age of short budgets and no dearth of curiosity on the part of the general public. Whatever inspires a person's desire to delve into the mysteries of space, from the Center for Backyard Astronomers to Wikipedia's List of Distributed Computing and Grid Computing Projects, there is still room for the curious amateur.
Rendering of Gaia14aae by Marissa Grove, courtesy of University of Cambridge Institute of Astronomy
Filed under Medicine, Science and Tech
This "beyond the book article" relates to The Dinosaur Artist. It originally ran in September 2018 and has been updated for the September 2019 paperback edition. Go to magazine.
This review is available to non-members for a limited time. For full access become a member today.
Membership Advantages
Reviews
"Beyond the Book" articles
Free books to read and review (US only)
Find books by time period, setting & theme
Read-alike suggestions by book and author
Book club discussions
and much more!
Just $45 for 12 months or $15 for 3 months.