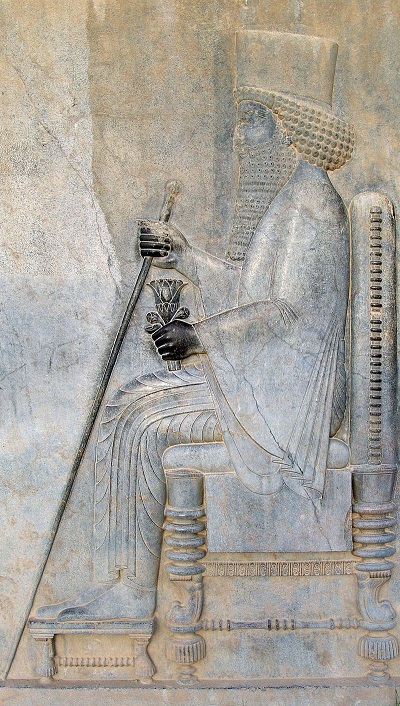 In Darius the Great Is Not Okay, Darius has two main concerns about his name: it starts with "D" (which provides ample opportunity for bullies to give him horrible nicknames), and it has connotations of an unattainable legacy. His namesake is Darius the Great, king of Persia from 522-486 BCE.

Darius I was born circa 550 BCE to a provincial governor. How he became king is historically controversial. The kinder version of the story says that Darius was serving the heir to the Persian throne, Cambyses, in Egypt when word arrived that Cambyses' younger brother Bardiya had stolen the throne from their father. However, Cambyses had secretly assassinated Bardiya months before, and the usurper was a pretender, a man named Gaumata. Cambyses set out for Persia, but died of either an accident or suicide, leaving no rightful heir to the throne. Darius, a distant cousin to the royal family, decided to claim the throne himself.

In the darker version, Cambyses died under mysterious ...