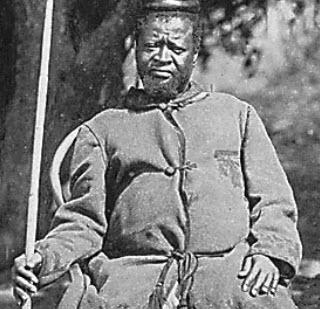 One of the most interesting characters in Mia Couto's Woman of the Ashes never formally makes an appearance – the emperor, Ngungunyane, the Lion of Gaza. Who is this powerful figure who ruled the Gaza empire (which encompassed southeastern Zimbabwe and southern Mozambique.) What led to his triumphs and, finally, to his downfall? What do we know about the empire that created him?

Ngungunyane was born into a family of power. His grandfather, Soshangane, was the founder of the Gaza empire. This founding was a direct result of Soshangane's defeat at the hands of Shaka Zulu in Zululand (modern day Zimbabwe); instead of joining the victorious party, he left his homeland to search for new land to call his own. Once his empire was established, Soshangane passed it on to his son, and eventually his grandson.

The empire of Gaza was in continuous unrest, with conquests spanning the entire history of its existence (1824–1895.) Because tribes were continually being ...