Although only a small portion of The Balcony takes place during World War II, its effects on Benneville and the estate affect the arc of the story and its characters. At the beginning of the novel, Brigitte, the au pair, learns that the current owner of the estate, Olga, had Jewish parents who moved there during the Occupation. While they thought they would be safe in the country, they were arrested by the Gestapo and sent to Drancy.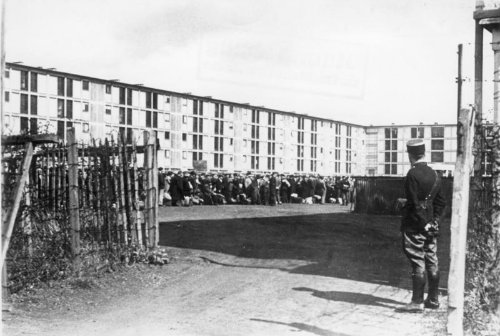 Drancy Internment Camp served as a concentration camp in occupied France, located in Drancy, a northern suburb of Paris. Initially, the Germans seized the public housing structures in 1941. When French police began arresting Jews that summer, Drancy housed them until March of 1942 when the detainees were transported east to death camps like Auschwitz.

When the Germans first appropriated Drancy as an internment camp, French police primarily operated it. In July of 1943, SS Officer Alois Brunner, tasked with the French extermination of the Jews, ...