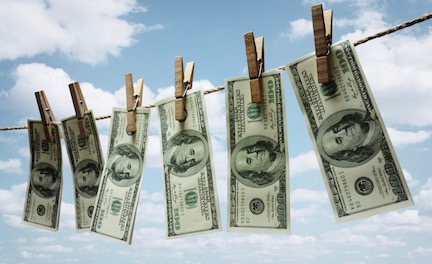 A high stakes money laundering scheme is at the core of Steve Cavanagh's legal thriller The Plea. Eight billion dollars in illicit cash is flowing through the accounts of a Manhattan law firm that enjoys a solid gold reputation. The United States federal government is hot on the case, but nailing the parties involved at just the right time is crucial to their case.

Although $8 billion (USD) may seem like a lot of money, in the grand scheme of economic crime it is dwarfed by the estimated $1-2 trillion in laundered money that is transacted worldwide each year, representing between 2% to 5% of the global GDP. But what exactly is money laundering and why is it illegal?

According to Investopia: "Money laundering is the process of creating the appearance that large amounts of money obtained from criminal activity, such as drug trafficking or terrorist activity, originated from a legitimate source. The money from the illicit activity is considered dirty, and the process 'launders...