Uncle Sam Needs You: America's All-Volunteer Military
This article relates to Eat the Apple
The United States military draft ended under Nixon in 1973 as the Vietnam conflict wound down. Since then, recruitment has been entirely voluntary. Aspiring soldiers usually go through an enlistment process, like Matt Young did in Eat the Apple. Service choices include: Army, Navy, Marines, Coast Guard, Air Force, or National Guard.



The US Army is the largest branch of service. In addition to combat jobs, the Army supports active medical, nursing and dental corps, along with along with Judge Advocate General's Corps (JAG Corp) and the Army Corps of Engineers. The active-duty service requirement for enlisted soldiers ranges from 2-6 years. Medical corps involves a longer commitment.

The Navy began in 1775 and has evolved along with technology, so that it is now is responsible for submarine, shipboard, and some air duties worldwide. Like the Army, the Navy offers career opportunities in a variety of fields, whether one joins as an enlisted sailor or as an officer. The Navy special forces are known as SEALs (Sea, Air, Land), because their clandestine missions can take place anywhere, not just underwater.

The Marines work closely with the Navy in terms of sea-going operations. Over time, the Marines have become more active in land-based missions, such as those described in Matt Young's memoir Eat the Apple.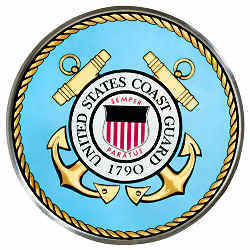 The Coast Guard, the smallest branch of the military, was once governed by the Department of Defense, but since 2002 was reorganized to fall under the Department of Homeland Security. It maintains bases along all American coastlines, and tackles search-and-rescue duty and also patrols for incoming contraband or other ocean-based threats to American security.

The Air Force is relatively new, established in 1947. It works closely with other military branches, for example with Naval aircraft carriers. In addition, the Air Force is responsible for Space Systems which includes satellite tracking, missile detecting and support of space flight missions.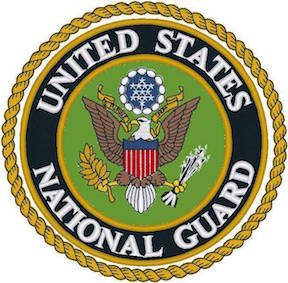 The National Guard is the oldest branch of the United States military, and operates primarily on the home front, responding to national disasters and acting as humanitarian or combat backup to the other branches. Personnel may be called to duty by the president or state governors. The National Guard has been very active in recent Texas, Florida, and Puerto Rico hurricane recovery efforts as well as during natural disasters caused by fires and mudslides in California.

High school and college students anticipating military service earn scholarships by participating in Reserve Officers Training Corps (ROTC). Citizens or permanent legal residents at any career stage who are at least 18 years of age may also join the Reserve Forces. This normally requires part-time participation while Reservists continue working their civilian jobs. Each branch of the United States Military has its own particular character and offers distinctly different enlistment and career opportunities.



Those with strong academic and leadership potential may apply to Military Service Academies or Officer Candidate School (OCS). High school seniors make up the majority of applicants to the service academies, but some have prior military service. OCS is for college graduates with demonstrated leadership capabilities and the desire to serve. OCS is also an option for aspiring medical professionals who want to offset costs to complete their medical, dental, or allied health-field training.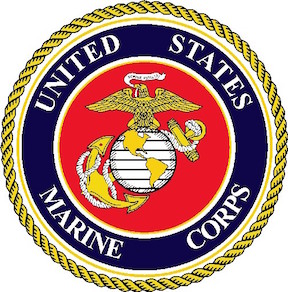 Military academies cover full-tuition and benefits during undergraduate years at the academy. After graduation, newly commissioned officers give back 5+ years of active-duty service. Combined, the service academies admit about 3,600 first-year students annually. The Air Force Academy, Naval Academy, Coast Guard Academy, and West Point (Army) are fully coeducational. Women make up 22% of incoming Air Force students, 17% of incoming West Point cadets, and 26% of the incoming Naval Academy class. At the Coast Guard Academy (the smallest of the military academies), more than 30% of incoming cadets are young women. Proponents see an increasingly female and non-white enrollment essential to ensure diverse leadership in all branches of the military.

Conversation continues about what was once known as the "Don't Ask/Don't Tell" (DADT) policy for gay and lesbian service members. In 2011, the Department of Defense officially ended DADT and implemented a policy of nondiscrimination based on gender identity. However, since the 2016 presidential election, transgender members of the military have been treading uncertain legal territory as the White House, the Pentagon, and federal courts battle over future policy.



Today, in 2018, there are approximately 1.3 million active-duty personnel in the military, with an additional 800,000 in the National Guard and Reserve (generally referred to as the reserves). Much controversy surrounds military service in an era of seemingly endless war, on multiple fronts where the objectives are not always clearly defined. That said, the various branches of the military offer a wide array of training, benefits, and career opportunities for young people who want to serve their country.
Filed under Society and Politics
This "beyond the book article" relates to Eat the Apple. It originally ran in March 2018 and has been updated for the February 2019 paperback edition. Go to magazine.
This review is available to non-members for a limited time. For full access become a member today.
Membership Advantages
Reviews
"Beyond the Book" articles
Free books to read and review (US only)
Find books by time period, setting & theme
Read-alike suggestions by book and author
Book club discussions
and much more!
Just $45 for 12 months or $15 for 3 months.