Sadness is a White Bird's cryptic title is actually a direct quotation from Palestinian poet Mahmoud Darwish's 1967 poem, "A Soldier Dreams of White Lilies," which forms part of his collection The End of Night.
Did you feel sad? I asked.
Cutting me off, he said, Mahmoud, my friend,
sadness is a white bird that does not come near a battlefield.
Soldiers commit a sin when they feel sad.
Indeed, much of Rothman-Zecher's novel takes inspiration from the imagery and themes within this seminal poem that stages a dialogue between an Israeli soldier and a Palestinian narrator who shares the poet's name, Mahmoud.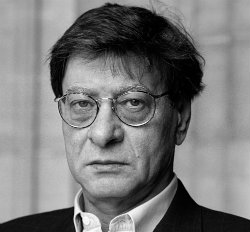 Mahmoud Darwish, who passed away in 2008 after complications from open-heart surgery, is widely regarded as one of the most popular Palestinian poets. He was especially known for how he used his art to draw attention to the Palestinian cause. Mahmoud's poems often evoke a sense of Palestinian national aspiration, and as such "White Lilies" is quite atypical in the poet...