Despite the many digital streaming options for listening to music, vinyl records are still popular with some listeners. Like Frank in The Music Shop, many music aficionados love the sound quality of vinyl records and nostalgia has increased their popularity. Vinyl records still comprise a noticeable portion of the market. According to the Nielsen Music Year-end Report, in 2017, vinyl records accounted for 14% of all music sales.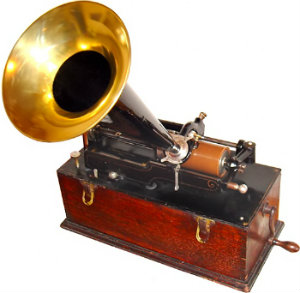 The first sound recordings, developed in 1857, created visual graph renderings of sound waves, though they lacked playback capability. In the 1870s, Thomas Edison created the first phonograph—the first device able to record and play back sounds. Although he experimented with disc formats, he ultimately chose to develop a cylinder-shaped device.

In 1889, Emile Berliner created the lateral-cut music recording disk we know and love. These flat discs were easier to store, and more music could be recorded on them. However, made of shellac resin, the...