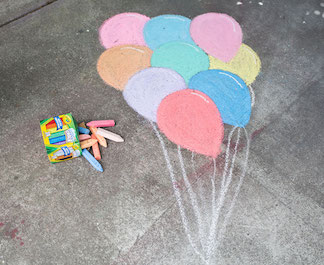 In C. J. Tudor's thriller The Chalk Man, twelve-year-old Eddie and his friends create a secret language using stick figures drawn with chalk. The story takes place in 1986, but of course chalk games have been around for a lot longer than that.

Chalk has too. The word chalk comes from the latin calx, which means limestone. Limestone is composed primarily of the shells and skeletons of marine animals that first accumulate as a sediment and then, over millions of years, turn to stone. This limestone is, in essence, chalk.

Chalk was used all the way back in prehistoric times to draw on cave walls; and, paired with a piece of slate, had been used for centuries as a temporary way to record information, not just for students but also in other situations such as tracking goods and by sailors to calculate their location while at sea. However, the blackboard itself is a remarkably recent invention. Apparently it was not until 1800 that Scottish headmaster James Pillans thought to connect ...