Arts, Artists and Authoritarianism
This article relates to This Is How It Begins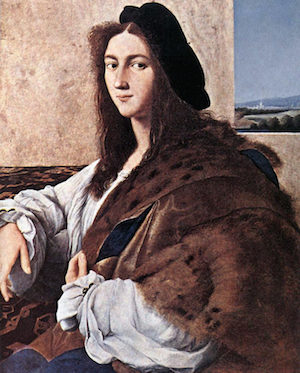 In This is How It Begins, Ludka Zeilonka, art history professor and survivor of the World War II Nazi invasion of Poland, rescued a valuable painting from certain theft or destruction at the hands of the Germans. She has kept it hidden for over 70 years, protecting it and keeping its provenance intact for posterity. As an idealistic young art lover she knew that if the prized painting of Chopin by a famous Polish artist fell into German hands it likely would have been destroyed and thus an important link in Polish art history would be lost.

This was not an unusual occurrence. As Nazis rounded up and executed Jews, they confiscated all their possessions and either kept or sold everything of value. Jewelry, cash, and valuable antiques became the spoils of war, while many books and works of art which did not conform to the worldview of the Third Reich were destroyed. In occupied countries, individuals and groups, recognizing the importance of preserving important works of art and culture, strived to save them.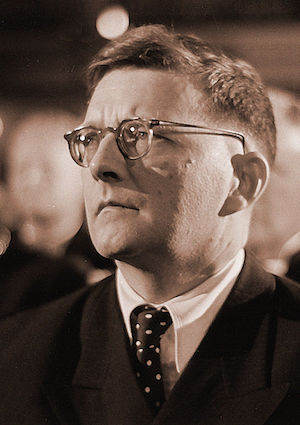 Throughout history, authoritarian regimes have been aware of the powerful influence the arts and artists have on the public, and have often used art and architecture to reinforce their control over their citizens. Classical composer Dmitri Shostakovich wrote in his memoir how much control Stalin exerted over his music. If Stalin didn't like a composition, it never saw the light of day. And while there is no doubt that the pieces Shostakovich composed to please Stalin are truly magnificent, many speculate just how different the great Russian composer's work might have been had it not been for Stalin.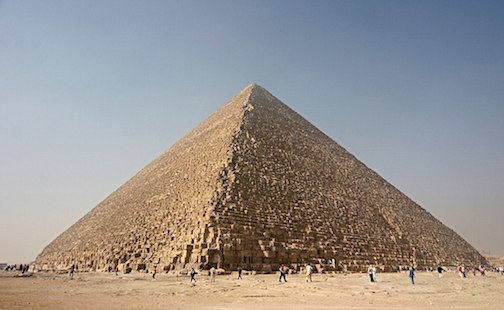 The influence of authoritarian regimes over art is not necessarily destructive. There are many examples of great art and architecture that have been created under authoritarian regimes: the great temples of Egypt, dynastic works of ancient China, the great cathedrals and religious art of Europe (such as Michelangelo's wondrous creations for the Pope), and the flourishing of the Renaissance were all created largely though the sponsorship of the aristocracy and monarchies of their time, often within strictly defined parameters. 

Eve L. Ewing, a sociologist at the University of Chicago School of Social Service Administration, notes that "artists play a distinctive role in challenging authoritarianism. Art creates pathways for subversion, for political understanding and solidarity among coalition builders. Art teaches us that lives other than our own have value. Like the proverbial court jester who can openly mock the king in his own court, artists who occupy marginalized social positions can use their art to challenge structures of power in ways that would otherwise be dangerous or impossible."

There may be no hard rule about authoritarianism and the creation or quashing of great works of art, but freedom of expression – scarce under authoritarian rule – is often necessary for artistic creativity to flourish. For when public opinion is strictly shaped and limited, it becomes challenging for great art to rise above that which is merely mediocre or propagandistic.
Note
The first picture is of Portrait of a Young Man by the Polish painter Raphael, courtesy of history collection.co. At the start of the Nazi invasion of Poland in 1939, Prince Augustyn Józef Czartoryski rescued a great many works of art from the Czartoryski Museum (which had been founded by his family in the late 18th century), including Portrait of a Young Man and Leonardo's Lady with an Ermine. The collection was hidden at a residence in southeast Poland but was discovered by the Gestapo. During the war both Portrait of a Yong Man and Lady with an Ermine were moved a number of times, eventually being sent to Linz, Austria to be part of Adolph Hitler's personal collection. In January 1945 they were both seen in Kraków, in the personal collection of Hans Frank - Governor-General of Poland and Hitler's lawyer. Allied troops discovered Lady with an Ermine which was later returned to the Czartoryski Museum, but the location of Portrait of a Young Man remains unknown. Many historians regard it as the most important painting missing since World War II.
This "beyond the book article" relates to This Is How It Begins. It first ran in the November 1, 2017 issue of BookBrowse Recommends.
This review is available to non-members for a limited time. For full access become a member today.
Membership Advantages
Reviews
"Beyond the Book" backstories
Free books to read and review (US only)
Find books by time period, setting & theme
Read-alike suggestions by book and author
Book club discussions
and much more!
Just $10 for 3 months or $35 for a year