Although the focus of George and Lizzie by Nancy Pearl is their romantic relationship, I consider this novel to be a love story, not a romance. This distinction is arguably subjective and open for interpretation—perhaps rooted in literary snobbery—but as someone who appreciates both genres, this is how I discern the two.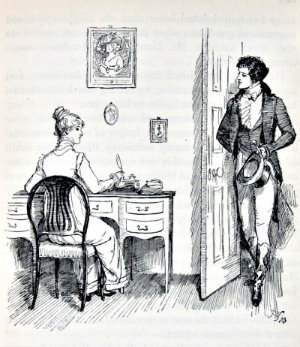 Characters
As in many types of stories, characters are central to both love stories and romances. We need to be intrigued by and invested in them in order to fully appreciate their relationship. Characters in a romance may feel idealized in some way. They might have some type of flaw—but even this flaw is likely to be a strength in disguise. Love stories tend to have more deeply and authentically flawed characters. Regardless of the setting and time period they're placed in, they're universally relatable to readers. They're not superheroes.

Plot
For a romance, the relationship is the plot, and point, of the story. Ideally, there will be ...