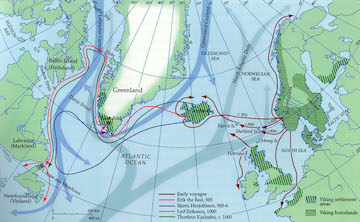 The Half-Drowned King, Linnea Hartsuyker's wonderful Norse saga, is set prior to the end of the first millennium, significantly before the major explorations of the Norse to the west, an era when anthropologists have traced their footprints to the edges of the North American continent.

It was only a few decades ago when school children were taught that Columbus "discovered" America, with credit spread among other European explorers for other sightings and encounters. It's generally accepted now that the Norse settled in Iceland, then colonized Greenland, and thereafter ventured as far as present-day Gulf of St. Lawrence and eastern Canada's New Brunswick (which Leif Eriksson named Vinland.) It's curious that permanent colonies weren't established in the New World, especially considering that the areas noted were every bit as fertile as Iceland and the western reaches of Norway, Denmark, and Sweden.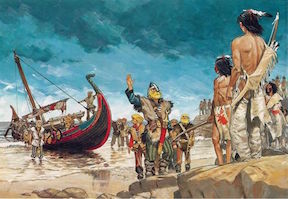 In a paper presented to the Sixteenth Viking Congress in...