In Bernard MacLaverty's novel, Midwinter Break, Stella is intrigued by the Beguines, a lay Catholic sisterhood, and while she and her husband are on vacation in Amsterdam she meets with a spiritual director at the Begijnhof to investigate how she might become more involved.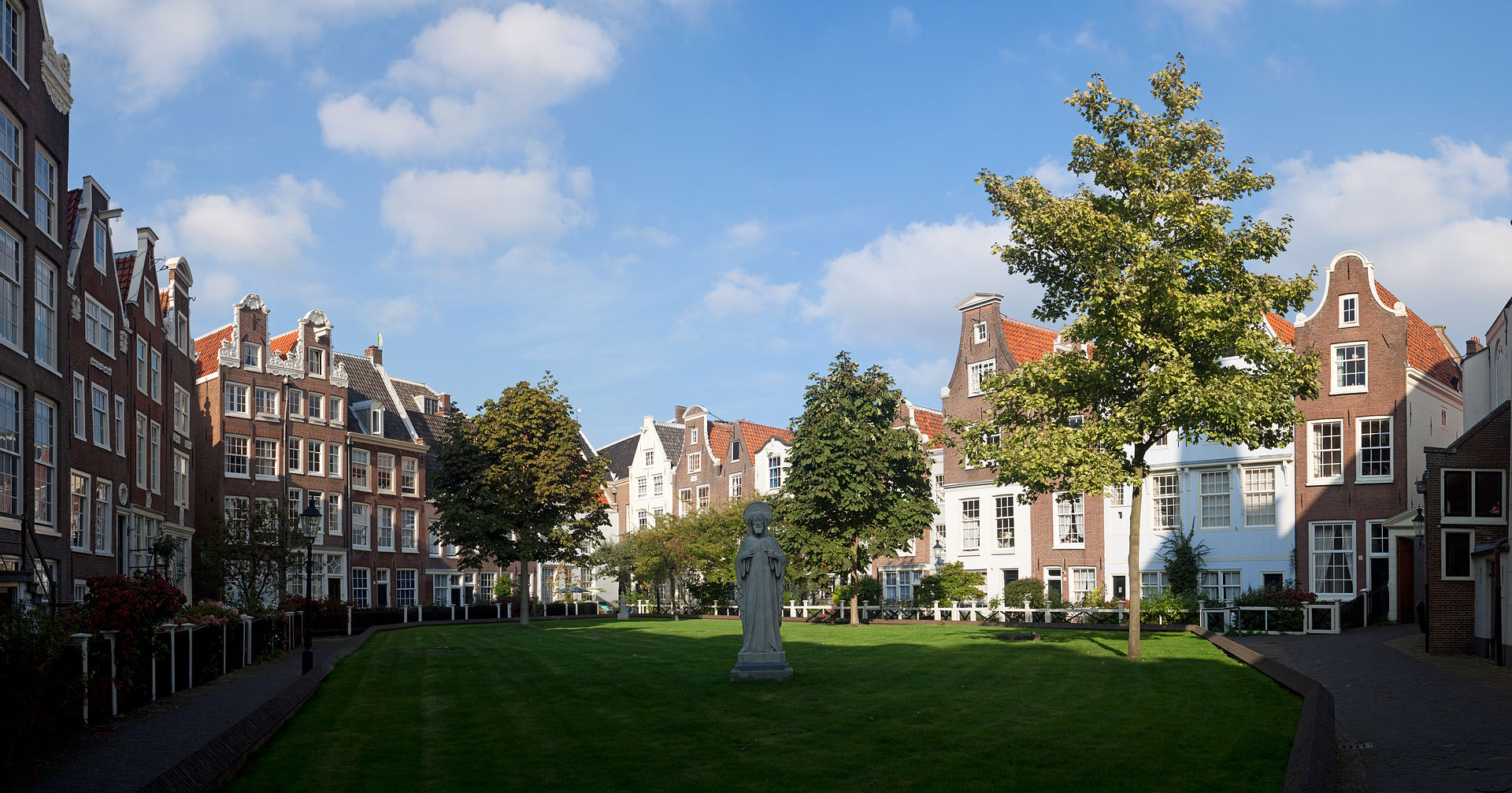 click for bigger image
Amsterdam's Begijnhof was founded in 1346. A hofje is a Dutch word for a courtyard with almshouses around it; hoven is the plural. The Begijnhof's complex of buildings includes two fifteenth-century churches later handed over to English and Scottish Protestants and a wooden house that is the oldest in Amsterdam. It is the city's only courtyard remaining from the Middle Ages; because it is still at the medieval street level, it sits about three feet lower than the rest of the city center. The last Beguine here, Sister Antonia, died in 1971, but the Begijnhof is still home to 105 elderly retired women. As Stella learns, there is an application process and a long waiting list to live ...