One of the main characters in Rebellion is a Protestant missionary to China in the 1890s, who goes missing during the Boxer Rebellion.

Though not nearly as old as Confucianism, Christianity existed in China as early as the seventh century, but the presence of Christianity in the country varied widely as Nestorian Christian, Roman Catholic, and Russian Orthodox groups fell in and out of favor with Chinese rulers. The Protestant branch arrived through missionaries beginning in the 1800s.

In the late 1890s, a secret group of Chinese rebels, the Society of Righteous and Harmonious Fists, began attacking Christian missionaries and the Chinese who had converted to Christianity. They began their resistance in the north, but eventually made their way to the country's capital of Peking (now Beijing), laying siege to the official quarters of foreign diplomats.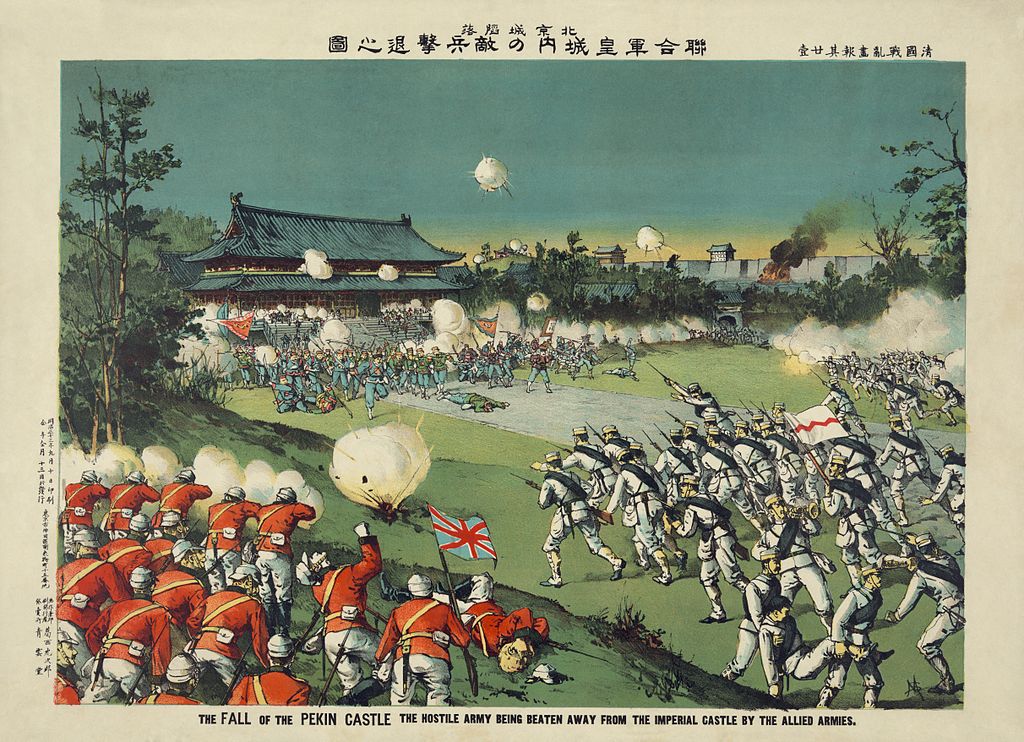 click for bigger image
Westerners nicknamed the rebel group "Boxers" because its members performed ritualistic exercises ...