A Florida Reading List
This article relates to Sunshine State
Sarah Gerard's Sunshine State celebrates her coastal Florida upbringing. We've chosen five more books that also showcase Florida.

Swamplandia! by Karen Russell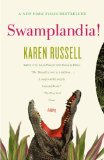 Ava Bigtree is 12 and reeling from her mother's death. She and her siblings participate in the family business, a gator-wrangling theme park on Swamplandia!, their (fictional) Florida island. Ava has big dreams to fill her mother's shoes as head gator-wrestler and of securing her father's loyalty, but there are obstacles to overcome first – not least that her brother, Kiwi, has defected to the new Hell-themed World of Darkness park, and her sister, Osceola, in thrall to a mildewed copy of The Spiritist's Telegraph, is now dating ghosts.



The Blood of Heaven by Kent Wascom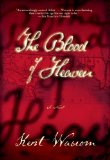 This remarkable coming-of-age story opens in New Orleans on the day the South seceded from the Union in 1861. The announcement compels 75-year-old Angel Woolsack to reminisce about the changes he's witnessed over the decades. He proceeds to narrate his life's story, beginning in 1799 when, as a thirteen-year-old boy, he accompanied his father throughout the American wilderness preaching the gospel to settlers. The book covers his next seven years – years filled with violence and heartbreak, love and loss – as he struggles to survive in harsh turn-of-the-century west Florida.



Finding Florida by T. D. Allman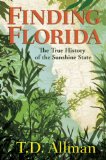 Allman believes that the remarkable story of Florida has been distorted and whitewashed from the very beginning. He seeks to reclaim the state's remarkable history by showing it as it was and is, tracing its history through the pre-Columbian era and under Spanish, French, and British rule. He describes 19th-century American maneuvers to take this coveted territory, the takeup of slavery following Andrew Jackson's military campaigns, and the terrible violence of the Seminole Wars. The product of a decade of research and writing, Finding Florida is highly original, stylish, and comprehensive.



Going Dark: A Thorn P.I. Novel by James W. Hall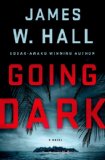 In James W Hall's 13th Thorn P.I. novel Thorn's newly discovered son has fallen in with an Earth Liberation Front cell in Miami that has its sights on Turkey Point, the largest nuclear power plant in the state. The ELF is a real-life organization that started in the UK and is now in at least 17 countries including the United States. It comprises environmental activists that take a "by any means necessary" approach to defending the planet. In the last decade ELF has been responsible for close to a hundred million dollars in damage mainly through arson. The FBI labels them, along with other eco-radicals, the number one homegrown terrorist threat.



Under a Dark Summer Sky by Vanessa Lafaye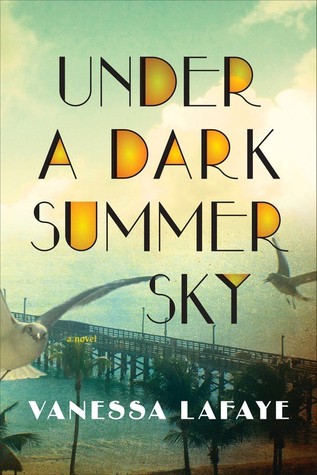 Lafaye's debut is an atmospheric historical novel based on several true-life elements: a work camp of army veterans in the Florida Keys, segregation, and a massive hurricane that caused devastation in 1935. The main characters include Missy, an African-American housekeeper, and her sweetheart, Henry, who's returned to town after years away. We also see the narrative unfold through the eyes of the veterans, a shopkeeper, and a policeman investigating the brutal beating of a local white woman. Tension builds in the final third as the assault case heats up and the storm approaches.




This "beyond the book article" relates to Sunshine State. It first ran in the April 19, 2017 issue of BookBrowse Recommends.
This review is available to non-members for a limited time. For full access become a member today.
Membership Advantages
Reviews
"Beyond the Book" backstories
Free books to read and review (US only)
Find books by time period, setting & theme
Read-alike suggestions by book and author
Book club discussions
and much more!
Just $39 for 3 months or $12 for a year