In The Signal Flame, the Konar family grapples with the fact that Sam, the youngest son, is missing in action in Vietnam.

War, by its very nature, means that not all who leave to fight will return home. In addition to those who die in service to their country, conflicts yield prisoners of war (POWs) and soldiers missing in action (MIA) who remain unaccounted for after the hostilities end. In most cases, the fate of these missing men and women remains a mystery, leaving grieving families without the closure of knowing what happened to their loved ones.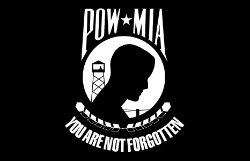 After the Vietnam War, 2,646 American servicemen were reported missing. Since that time, 1,028 have been identified and repatriated. It is the task of the Defense POW/MIA Accounting Agency (DPAA) to conduct ongoing investigations into the whereabouts of the other 1,618.

However, searching for the last known whereabouts and remains of over 1,600 people across four countries (Vietnam, Laos, Cambodia and China*) who went ...