Child Welfare Services - Falling Through the Cracks
This article relates to A List of Cages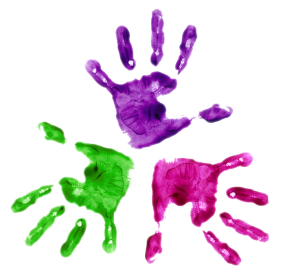 In A List of Cages, even though fourteen-year-old Julian displays all the symptoms of an abused child – missing school, frequent lies, keeping friends at arm's length, poor grades, etc. – he doesn't receive the attention he needs from his teachers or his school district's social services. The authorities ask the wrong questions, pay too little attention to subtle physical signs of neglect/abuse, and seem clueless about communicating with children.

Even as I write this there is a headline in the 1 January 2017 Chicago Tribune that relates a horrific story about eight-year-old Gabriel Fernandez who was tortured, beaten, burned, starved and then eventually died in 2013. The article mentions disciplinary action for no fewer than nine LA County Sherriff's Deputies who were negligent in his case. It is one of the worst cases of a child falling between the cracks of our social services, but there are far too many.

Criminal charges were brought against four case workers who failed to catch on to little Gabriel's suffering at the hands of his drug addicted mother and her boyfriend. But there were so many cracks in the system it inspired Los Angeles authorities to undertake some sweeping changes in their child welfare department. The article doesn't say whether those changes have resulted in more responsive care, but it does mention that police officers responding to child abuse calls must make full reports and take special training courses, plus a yearly refresher course. However, it also mentions that police too often treat child abuse as a secondary crime because they assume Child Protective Services (CPS) has been the first responder.

But even when children don't fall through the cracks, prospects are dim. CPS is grossly overloaded and understaffed. Caseloads can number into the three figures even though the Child Welfare League of America recommends no more than 17 cases per social worker. These programs may be understaffed partially because job qualifications call for a minimum bachelors' degree and frequently an MSW (Master of Social Work), yet average pay is far less than $40,000/year and starting pay is in the mid-$20,000s. More daunting, perhaps, is the very real risk of workplace violence that caseworkers face on a daily basis when irate family members take out their frustration with an overloaded bureaucracy on the one person they encounter face to face.

Though agencies strive to keep families intact, it is often impossible and children must be placed in foster homes. CPS faces numbers of children needing placement that exceed the number of foster homes willing or able to take them in. Too frequently critical background checks are skipped and children end up being placed in the homes of felons or even known child molesters.

In A List of Cages, Julian is dyslexic but his uncaring uncle has told him that it was cured so he no longer needs special help with reading. It is, of course, a ploy by Russell to keep Julian isolated from the authorities. This is a rather mild challenge, but thousands of children in need of foster homes have moderate-to-severe special needs. Placing these children, whose needs can be demanding and time-consuming, or being able to provide support services so the children may live with their parents, is even more difficult. Often it comes to outright denial of their issues in order to find or keep them in a home.

The reduction of government budgets for social, family, child and education services in many parts of the country is not making the system any more efficient, nor is it solving any more of the problems real children and their families face on a daily basis. Until more resources are allocated for children and families, the last best hope for the Julians of this world may be to have a friend like Adam.
Image of children's hands courtesy of www.lakewhitneychamber.com
This "beyond the book article" relates to A List of Cages. It originally ran in January 2017 and has been updated for the December 2017 paperback edition.
This review is available to non-members for a limited time. For full access become a member today.
Membership Advantages
Reviews
"Beyond the Book" backstories
Free books to read and review (US only)
Find books by time period, setting & theme
Read-alike suggestions by book and author
Book club discussions
and much more!
Just $10 for 3 months or $35 for a year