Love Potions in Literature
This article relates to Flannery
What if love could be grasped with a single sip?

The idea isn't too absurd. Lisa Moore's YA novel Flannery tells the story of Flannery, a sixteen-year-old girl, who decides to see if she, along with her classmate and crush Tyrone, can create love potions for her entrepreneurship class. While planning, she concocts the idea of making four distinct mixtures – one blue, one red, one orange, and one green. Each drink provides a different intensity of love, from eternal love to "securing a prom date" kind of love. The drinks are nothing more than colored water, but she gets surprising results. People start to believe, and, as Flannery puts it, "even [after] a little tiny bit, the potions start to work. They work instantly."

The possibility of a magical drink has captivated humans for centuries. For this Beyond the Book, I'm looking back at three of the most memorable love potions in literature:

A Midsummer Night's Dream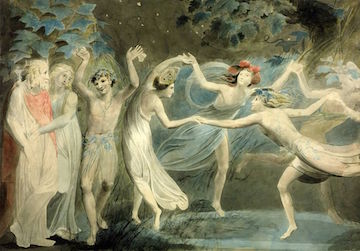 Shakespeare's A Midsummer Night's Dream is a beloved comedy filled with magical, wild moments – and love. For those unfamiliar with the plot of the story, Theseus, the Duke of Athens, is set to marry Hippolyta, but fantastical moments in a nearby forest are causing lots of commotion. One of these interruptions has to do with Puck, the story's mischievous comedian, who gives a flower filled with a love potion to Oberon, a man of the royal court, who is besotted with Titania, queen of the fairies. Oberon gives the potion to Titania, and it works - only the results are disastrous and hilarious. Titania wakes up from a nap and immediately falls in love with Nick Bottom, a laborer, who has a donkey's head. Then, as if one catastrophe isn't enough, Puck pours some more of the love potion into the eyes of Lysander, another important male character. Lysander wakes up and immediately falls in love with a woman who is definitely not his girlfriend. The wackiness continues throughout A Midsummer Night's Dream, with the love potion central to much of the play's fun.


Tristan and Iseult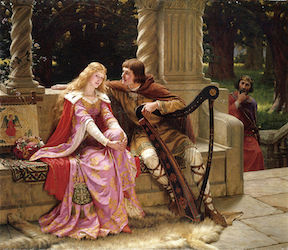 Based on Celtic legend, Tristan and Iseult became popular around the 12th century. The narrative follows the lives of Tristan, a Cornish knight, and Iseult (also known as Isolde), an Irish princess. Tristan travels to Ireland to marry Iseult, and on the way home, they drink a love potion. According to Britannica, afterward they "are bound to each other by an imperishable love that dares all dangers and makes light of hardships but does not destroy their loyalty to the king." This potion certainly has positive side effects. Tristan and Iseult have a strong and lasting love because of the potion. We'll never know if their fate would've been the same without the special drink.


Harry Potter and the Half-Blood Prince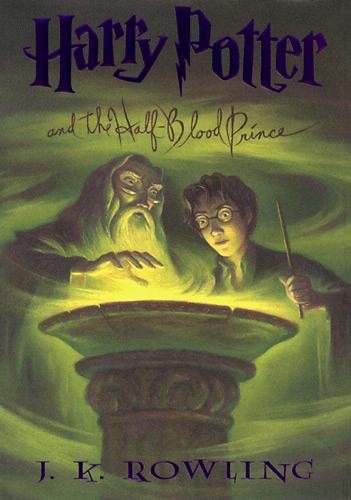 J. K. Rowling's Harry Potter and the Half-Blood Prince, the sixth work in the classic series, finds Harry Potter discovering some major information about Professor Snape. In the background scenes, though, Ron Weasley, Harry Potter's best friend, has an interesting encounter with love potions. Romilda Vane has a major crush on Harry, so she visits Weasleys' Wizard Wheezes to secure a love potion to attract the unknowing Harry. She puts the potion in a package of Chocolate Cauldrons and delivers the treat to Harry. Harry ignores the treat by pushing it aside; however, Ron sees the gift and assumes that it's one of his birthday presents. Ron eats the boxed chocolates and falls madly in love with Romilda. Ron publically professes his love and creates quite a commotion. The attraction is so strong that Ron needs an antidote to rid the potion's power over him. This love potion certainly works.

Love potions can be powerful concoctions – according to these three pieces of literature anyway! Their effects are real but, of course, the stories are fiction. Although…perhaps a scientist is brewing the world's next great love potion in a lab right this second. We'll just have to wait and see.
Oberon, Titania and Puck with Fairies Dancing by William Blake, c. 1786
Tristan and Iseult as depicted by Edmund Blair Leighton, (1853–1922)
US cover of Half-Blood Prince
Filed under Reading Lists
This "beyond the book article" relates to Flannery. It originally ran in June 2016 and has been updated for the May 2019 paperback edition. Go to magazine.
This review is available to non-members for a limited time. For full access become a member today.
Membership Advantages
Reviews
"Beyond the Book" articles
Free books to read and review (US only)
Find books by time period, setting & theme
Read-alike suggestions by book and author
Book club discussions
and much more!
Just $39 for 12 months or $12 for 3 months.