On Becoming a Private Investigator
This article relates to Honky Tonk Samurai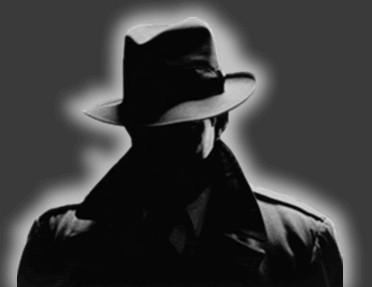 In Honky Tonk Samurai, private investigative agency owner, former police lieutenant Marvin Hanson decides to sell the agency and go back to work for the police department. When he offers protagonists Hap Collins and Leonard Pine the opportunity to buy him out he's met with a certain amount of resistance. "Us?" Hap says, "You're really talking to us about owning a business? I don't know our names and 'business owners' ought to be said in the same breath." Both men acknowledge they like the work but want nothing to do with the responsibility of keeping books, paying property upkeep and taxes, etc. That's when Hap's "red-headed woman" Brett Sawyer decides she has been a nurse long enough and offers to take up the challenge. Marvin assures her that he can get her a license – he knows people who know people – because in Texas only the detective agency owner is required to be licensed by the state.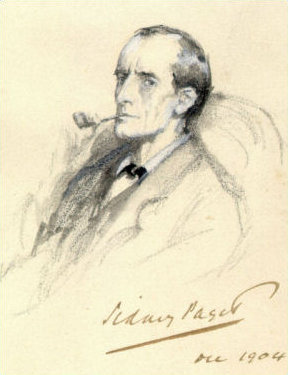 Gone are the days when the likes of Sherlock Holmes and C. Auguste Dupin could slink around on the trail of nefarious villainy with total anonymity, taking cases at their leisure and bounding about active crime scenes. In those days – in fiction if not in fact – the local gendarmerie were grateful for any help they could get from keen-eyed crime fighting volunteers. As early as 1913, British private investigators saw the need for some sort of regulation of a burgeoning industry, and the British Detectives Association (BDA) was born. While not a governmental agency, it strove to establish and enforce high professional standards and, in 1970, was renamed the Association of British Investigators (ABI). It was not until the mid-1990s that the government got involved with the passing of the Private Security Industry Act.

Thus a license is required to practice as a private investigator (PI) in the United Kingdom. A license is also required in all but seven of the fifty United States. Those are Alabama, Alaska, Colorado, Idaho, Mississippi, South Dakota, and Wyoming. Even so, most local governing bodies in those states require some kind of official license. To operate as a private investigator in the state of Texas – home of Hap and Leonard – "a person must meet all the requirements set forth in Texas Occupations Code 1702.113, summarized in part below. The person must
Be at least 18 years of age.
Not have been convicted, in any jurisdiction, of a felony level offense.
Not have been convicted, in any jurisdiction, of a Class A or equivalent misdemeanor.
Not have been convicted, within the past 5 years, in any jurisdiction, of a Class B misdemeanor or equivalent offense.
Not currently charged with, or under indictment for, a felony, or a Class A misdemeanor.
Not currently charged with, a Class B misdemeanor.
Not have been found by a court to be incompetent by reason of a mental defect or disease and not have been restored to competency.
Not have been dishonorably discharged from the United States armed services, discharged from the United States armed services under other conditions determined by the Board to be prohibitive, or dismissed by the United States armed services if a commissioned office in the United States armed services.
Not be required to register in this or any other state as a sex offender.
There are further requirements depending upon the role the PI will play, e.g., agency manager. Employees of a licensed agency need not necessarily be licensed.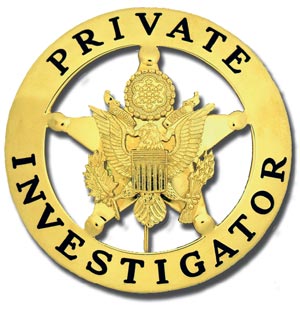 In addition to licensing, each state also has its own professional organization that acts largely as a legislative advocate, however most also establish standards of conduct, provide for initial and continuing education (including some type of certification process), offer networking opportunities, and serve as an information resource for the latest tips, techniques, laws and practices. There are a handful of national professional PI associations in the US, as well as the American Society for Industrial Security (ASIS) founded in 1955. In 2002, ASIS went worldwide, officially becoming ASIS International. Currently they boast branches in 125 countries, from Alberta, Canada to Argentina, Moscow, Russia to Madagascar.

The range of specialties a PI may select from is quite extensive, from accident/reconstruction, skip/trace, insurance, identity theft, wrongful death, and workers compensation to name but a few. PIs need not limit themselves to a specific specialty, especially since a general practitioner might prove more lucrative. Wages for PIs vary, of course, by location and circumstance, full time or part, etc., but according to pinow.com, the average income for an American PI is in the neighborhood of $43,000/year.

Most frequently it is either former/retired law enforcement or military personnel that are interested in working as private detectives as they are comfortable working alongside, and in cooperation with, police.
Private Investigator, courtesy of www.thumbtack.com
Sherlock Holmes, by Sidney Paget, courtesy of wikipedia
Private Investigator badge, Courtesy of www.pimall.com
This "beyond the book article" relates to Honky Tonk Samurai. It first ran in the March 16, 2016 issue of BookBrowse Recommends.
This review is available to non-members for a limited time. For full access become a member today.
Membership Advantages
Reviews
"Beyond the Book" backstories
Free books to read and review (US only)
Find books by time period, setting & theme
Read-alike suggestions by book and author
Book club discussions
and much more!
Just $10 for 3 months or $35 for a year