Homeless By Choice
This article relates to The Drifter
U.S. Marine veteran Peter Ash in The Drifter is homeless – well, houseless. By choice. While he has little money he is not a vagrant. He has skills and does odd jobs. Outdoor jobs. Because Peter is incapable of staying indoors for any amount of time. This incapacity is a consequence of his military tours in both Iraq and Afghanistan where his job required him to search buildings, homes, small outbuildings. These searches often resulted in terrifyingly dangerous encounters where lives – both friendly and foreign – were lost. Now just entering a building, any structure, causes swift and merciless panic attacks.

Peter is a kind of homeless that doesn't fit the mold. He's smart, strong, self-sufficient and financially resourceful enough to suit his current needs. It turns out there are others who, for one reason or another, are also unsuited to living under a roof. Some, like Peter Ash, may have suffered severe trauma and are dealing with Post Traumatic Stress Disorder (PTSD). Others may have a mental illness that society has been unable to help. They are likely not a danger to anyone, but their mental health issues keep others at arm's length. Still others simply like the freedom of the open air, the call of the open road. They may have come to these straights as a result of falling through the cracks after an economic downturn – it doesn't take much these days. Or they may have just decided one day to chuck it all, sell the lot and move into a motor home or caravan, checking into civilization only rarely when needs arise.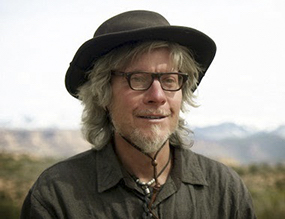 Daniel Suelo, subject of a book (The Man Who Quit Money) and a feature story in The Atlantic, both by Mark Sundeen, lives in the canyons of a Utah mountain range and spends time in the canyons surrounding Sedona, Arizona. A fascinating person, in 2000 he decided to give up money and live a life of service to the planet that outstrips whatever damage his existence causes. That is, his carbon footprint is estimated at one-half of one percent that of the average American. He shops discarded food bins outside restaurants and grocers, forages for wild berries and spear fishes salmon. He walks everywhere he needs to go and accepts no government or charitable handouts. Typical of this type of homeless culture, Suelo trusts face-to-face interaction with individuals over any type of institution.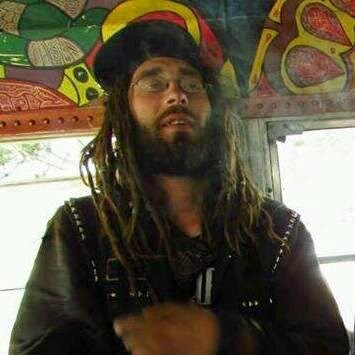 Randy Angel McKinney calls himself a "traveler." He lives by his wits on the highways and railroad tracks all across the United States. Carrying his worldly goods on his back he moves from place to place selling his artwork and enjoying the camaraderie of friends he has made over his 20+ years on the road.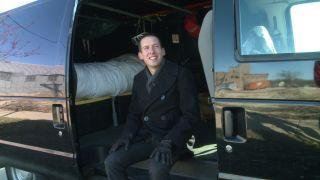 To Madison, Wisconsin's Matt Cook, who has a good job as a computer programmer, living out of his van is an experiment. For this young man – 28 years old in November 2013 – "It's about figuring out what matters to me in life. I know that it's not the things I own. If they don't matter, why do I even have them? Why do I bother?"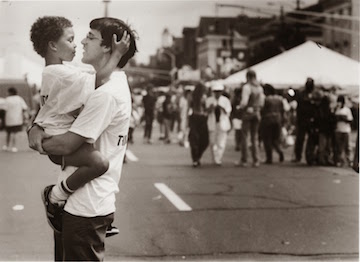 And finally, there is Psychology Today blogger Paul Gionfriddo's son Tim who has been diagnosed with schizophrenia. In an incredibly moving essay, Paul explains that adult Tim is homeless by choice – but not his own choice. As a youngster, before Tim was diagnosed, when he would act out in school, the response was always to separate him from the class. Paul says, "Removing children [like Tim] from the mainstream…is a choice we make, not them. And we do the same thing with adults." As an adult male, Tim is more likely to be incarcerated than treated in a mental health facility because there is more public money for prisons than for mental health facilities. Then when the mentally ill – who have never broken the law per se – are released, they cannot get proper housing because of their "criminal" record. It is a heartrending story all too common in many families.
Daniel Suelo, courtesy of wikipedia
Randy Angel McKinney, courtesy of pelhuaz.blogspot.com
Matt Cook, courtesy of bc15.com
Tim Gianfriddo, courtesy of pgionfriddo.blogspot.com
Filed under Society and Politics
This "beyond the book article" relates to The Drifter. It originally ran in March 2016 and has been updated for the August 2016 paperback edition. Go to magazine.
This review is available to non-members for a limited time. For full access become a member today.
Membership Advantages
Reviews
"Beyond the Book" articles
Free books to read and review (US only)
Find books by time period, setting & theme
Read-alike suggestions by book and author
Book club discussions
and much more!
Just $45 for 12 months or $15 for 3 months.