The Challenges of Genius
This article relates to A Doubter's Almanac
In A Doubter's Almanac, Hans Andret, a mathematical genius, checks into a rehab facility, seeking treatment for his addiction. In a counseling session, his therapist, Matthew, asks Hans why he suddenly brought his addiction out in the open and suggests that Hans wished to be caught.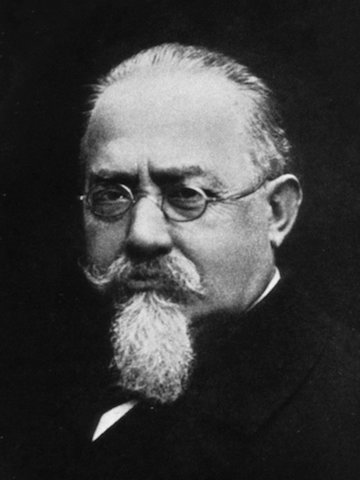 When Hans protests that such a notion would be ludicrous, Matthew says: "Genius is a degenerative psychosis…belonging to the group of moral insanity." He then explains this is a quote from: "Cesare Lombroso. A criminologist. He died a hundred years ago, but now psychologists are starting to agree with him. Fewer dopamine receptors or something like that. Psychosis and inventiveness seem to run along a kind of continuum."

Indeed, Lombroso did write a book entitled The Man of Genius, published in 1892, which was generally discredited at the time, largely because he also entertained other questionable theories, such as certain physical/facial characteristics that could predicate a person's criminality.


More recently, however, a May 2011 article in Psychology Today discusses the relationship between the neurotransmitter dopamine and the fine line separating genius from madness. "Too much excess in the medial dopamine tracts leads to madness. Irrational thought, paranoia, loose thought associations, psychosis. In just enough excess it is creative genius. Families with schizophrenics are also more likely to have more creative individuals." The article goes on to mention Nobel Prize Laureate John Nash (the subject of A Beautiful Mind by Sylvia Nasar) who was eventually diagnosed with schizophrenia. "When asked how a mathematician devoted to logic and proof could believe that extraterrestrials were sending him messages, he said, 'Because...the ideas I had about supernatural beings came to me the same way that my mathematical ideas did.'"

Geniuses suffer from other issues as well. Often individuals with high achievement in certain academic or creative fields feel like frauds because they lack the ability to explain where their genius comes from. In a world where most people credit every achievement to hard work, simply allowing genius to just be is difficult. When everyone around you can show a demonstrable CV of labor, followed by success, and you just seem to "have a knack," it makes the jealousy of others difficult to endure. Usually, though, genius really is the result of hard work, just not in the traditional sense. That is, a child may think that mathematics is fun and wish to fully explore it at the expense of other studies, or even to exclude interaction with other children who don't share his/her interest. To that child, such study could be more like play than work because it is so rewarding. The more a child learns about a subject, the less he tends to be able, or even wishes, to converse with others who are less informed. Soon social interaction and even certain life skills can suffer.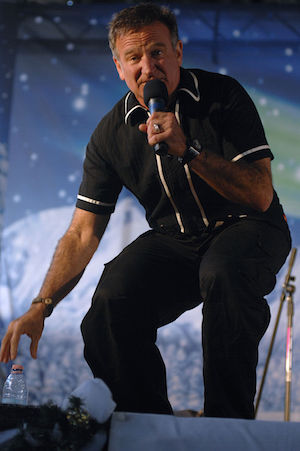 It also seems that co-existent with high IQ is a propensity to substance abuse. Actor and comedic genius Robin Williams is an almost textbook example of this combination. He was a lifelong substance abuser and had been diagnosed with clinical depression at an early age, and cycled through decades of substance abuse and detox. In his case, clinical depression was likely the primary cause of his addiction, since he is credited with asserting that, at first alcohol seemed to help with his depression.

Data from a British study that began in 1970 found that individuals with high IQ are indeed more likely to abuse drugs. It reported that while boys with high IQs were twice as likely to abuse drugs as adults, high IQ girls were three times more likely to become adult substance abusers. The explanations are slim, stating only that people with high IQs have a more adventurous curiosity about the effects of alcohol and drugs on the brain, but the statistics are telling.
Cesare Ombroso, courtesy of wikipedia
John Forbes Nash, courtesy of wikipedia
Robin Williams, courtesy of wikipedia
Filed under Medicine, Science and Tech
This "beyond the book article" relates to A Doubter's Almanac. It originally ran in February 2016 and has been updated for the October 2016 paperback edition. Go to magazine.
This review is available to non-members for a limited time. For full access become a member today.
Membership Advantages
Reviews
"Beyond the Book" articles
Free books to read and review (US only)
Find books by time period, setting & theme
Read-alike suggestions by book and author
Book club discussions
and much more!
Just $45 for 12 months or $15 for 3 months.