What Defines a Novel?
This article relates to My Name Is Lucy Barton
Many of the reviews of Strout's latest novel, My Name is Lucy Barton, have called it a "slim volume." Some might even say that its length of just over 200 pages makes it a novella not a novel. This raises the question, what page/word count defines a novel?

Opinions on this differ widely. For example, Writer's Digest suggests to writers who want to submit manuscripts in the adult fiction, commercial and literary genres, that a book with fewer than 70,000 words might be too short, and recommends that authors should aim for between 80,000 and 100,000 words. Assuming an average of 250-300 words per page an 80,000 word novel would have about 290 pages and a 100,000 word novel would stretch across about 360 pages.

An article in the Guardian discussed the topic in the context of writers participating in NaNoWriMo (National Novel Writers Month - which takes place throughout the month of November). Writer Tom Edge notes that NaNoWriMo doesn't like to label books as novellas, irrespective of their length, because "novel" sounds more impressive, and they encourage participants to write long. Edge also notes how overlooked shorter novels are when it comes to handing out prizes, which he feels is unfair, particularly because the length of a manuscript has nothing to do with the quality of the writing or the story.

The Science Fiction Writers of America use these guidelines for their Nebula awards:
Short Story: less than 7,500 words
Novelette: at least 7,500 words but less than 17,500 words
Novella: at least 17,500 words but less than 40,000 words
Novel: 40,000 words or more
On the basis of these guidelines Strout's work would be firmly within the novel category if she were writing science fiction, but she is not - which leads one to ask, does the genre dictate the length of the work when it comes to deciding if it is a novel or a novella? The answer seems to be yes, generally. For example, young adult novels tend to have fewer words than adult literary fiction, and "chick-lit" novels tend to be shorter than books deemed to be "literary fiction".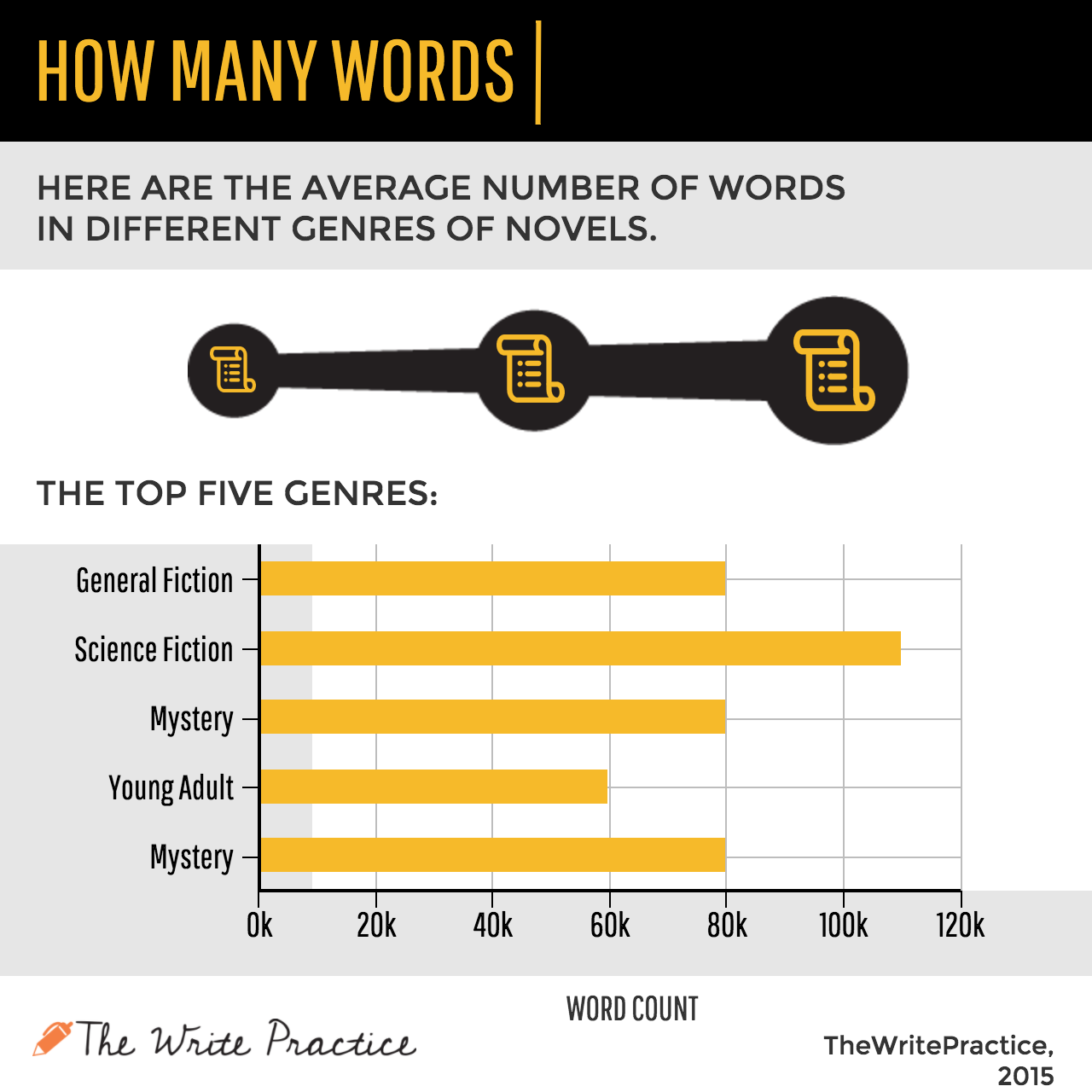 The Write Practice website estimates word-count for novels according to genre (see chart):

An article that accompanies this graphic notes that, "Novels can also be extremely short, like Ernest Hemingway's Old Man and the Sea, which is just 26,000 words." This, of course, brings to mind the famous story (or urban legend) about Hemingway. One version of the story goes like this:
Apparently, Ernest Hemingway was lunching at Luchow's with a number of writers when he claimed he could write a short story that was only six words long. Of course, the other writers balked. Hemingway told each of them to put ten dollars in the middle of the table; if he was wrong, he said, he'd match it. If he was right, he would keep the entire pot. He quickly wrote six words down on a napkin and passed it around; Papa won the bet. The words were "FOR SALE, BABY SHOES, NEVER WORN." A beginning, a middle and an end!
Hemingway or not, many attribute this six-word story (or a version of it) as the forerunner of flash fiction (a very short story format which different sources define as anywhere from less than 50 words to less than 1000 words).

Clearly six words does not make a novel but are we any clearer on what length does? It would seem that it depends upon whom you ask. What we do know is that quantity does not equate with quality, so if someone calls My Name is Lucy Barton a novella, does it really matter? If you ask me, it does not - especially when it so beautifully written.
Filed under Books and Authors
This "beyond the book article" relates to My Name Is Lucy Barton. It originally ran in January 2016 and has been updated for the October 2016 paperback edition. Go to magazine.
This review is available to non-members for a limited time. For full access become a member today.
Membership Advantages
Reviews
"Beyond the Book" articles
Free books to read and review (US only)
Find books by time period, setting & theme
Read-alike suggestions by book and author
Book club discussions
and much more!
Just $45 for 12 months or $15 for 3 months.