Imitation: Flattery or Fraud?
This article relates to Death in Brittany
The legitimacy of a painting that hangs in the hotel of the murder victim, Pierre-Louis Pennec, is at the heart of Jean Luc-Bannalec's Death in Brittany. Is it a forgery or is it an authentic Gauguin?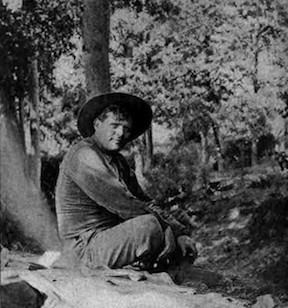 There is popular story among writers about world-famous author Jack London (Call of the Wild, White Fang). Rumor has it that he taught himself to write by copying, word for word, day after day, the work of Rudyard Kipling. Reading was insufficient. Actually physically composing the sentences as Kipling had written them was the key to embedding skill. Kind of like creating muscle memory.

Likewise artists – painters, sculptors, etc. – throughout history have learned their craft by copying the works of the masters. It is perhaps the most powerful tool for developing one's skill before moving on to create original work. Indeed, prior to the Renaissance, artists seldom signed their work since the point of art was either educational or inspirational. There was no threat to anyone's ego or pocketbook. No one, except a patron, owned art for its own sake.

After the Renaissance, however, a burgeoning middle class with a certain amount of discretionary income began to collect works of the period's most famous or revered artists. Being able to display a painting by, say, Rubens or Velazquez, became a point of pride in one's level of achievement. Suddenly a painting with a famous signature had real currency in the art world. A business was born. And with it, fraud. The art world has never been the same. In 2015, a Picasso sold at auction for nearly US$180 million. An original Picasso. However, there is also a bundle of money to be made dealing in forgeries.

The advice of experts dictates that copying famous paintings is futile. This makes perfect sense since all a buyer needs to do is check with Chicago's Art Institute to find out if Seurat's A Sunday Afternoon on the Island of La Grande Jatte is still hanging in their gallery. However, if a collector just happens upon a painting that looks like Seurat's identical style and is of similar subject matter that appears to be the correct age, well, they might be tempted to shell out big money to obtain the piece before a rival collector can get his/her hands on it.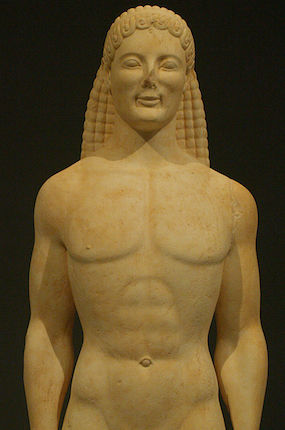 Take the case of Los Angeles's Getty Museum and its purchase of a 530 BC kouros (a modern term used to describe Ancient Greek statues of naked young men, some maybe of specific individuals, others perhaps representative of an idealized concept of youth, or of a god, usually Apollo.) Apparently, so few examples of kouros from this period exist that the museum's curator couldn't resist the urge to snap it up as soon as it surfaced. One would think that any museum that had upwards of $12 million to spend on an acquisition might be a little more careful. However, the story goes that they were so eager to possess the statue that they simply ignored the facts that the seller was "Gianfranco Becchina, an accused art smuggler" and that "the kouros's documentation, which included a 1952 letter was written with a post code that didn't exist until 1972 and a 1955 bank account that wasn't actually opened until 1963." Truth in advertising prevails, however, as the statue's wall plaque currently reads, "Circa 530 BC or Modern Forgery."


Then there was a man, a Dutchman named Han van Meegeren, who made a sizable fortune – estimated at $65 million in today's money – selling forgeries. His most notable sale was for 1.65 guilders (US$7 million today) to Nazi art collector Reichsmarschall Hermann Goering. Indeed, when one of Meegeren's Vermeers was found in Goering's collection after World War II the man was arrested as a Nazi collaborator for selling the Dutch Master's work to the enemy. History has it that he literally had to paint his way to acquittal – admitting to the lesser charge of fraud – to prove he had forged the Vermeer. Hard to say just whom the joke was on.

Taking these and other stories to heart means that the words caveat emptor have never held so much sway. Well, at least no one would mistake Jack London's copied pages of The Jungle Book for a genuine Kipling.
Jack London, courtesy of Materialscientist
Getty kouros, courtesy of CSvBibra
The Supper at Emmaus by Han van Meegeren (1936), courtesy of DASHBot
Filed under Music and the Arts
This "beyond the book article" relates to Death in Brittany. It originally ran in July 2015 and has been updated for the May 2016 paperback edition. Go to magazine.
This review is available to non-members for a limited time. For full access become a member today.
Membership Advantages
Reviews
"Beyond the Book" articles
Free books to read and review (US only)
Find books by time period, setting & theme
Read-alike suggestions by book and author
Book club discussions
and much more!
Just $39 for 12 months or $12 for 3 months.