Forgetting the Past?
This article relates to More Happy Than Not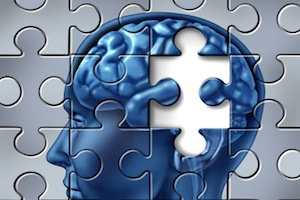 In Adam Silvera's YA debut, More Happy Than Not, Aaron Soto, a poor Hispanic teenager, goes through a lot of difficult situations. His dad committed suicide when Aaron was younger. He doesn't really love the girl he thought he once loved. His best friend, Thomas, is his complicated love interest. Yeah, life is tough for our protagonist. Aaron tries to deal with his situation in the best way that he can, but his dilemma haunts him - so much so that he is constantly sad and anxious. Aaron thinks he finds the answer to his problems when he discovers the Leteo Institute, a company that erases unwanted memories.

The concept of erasing selected past events sounds like something out of a science fiction story (and it is - remember Eternal Sunshine of the Spotless Mind?) However, scientists today are experimenting with future technology that will, possibly, keep those unpleasant moments from ever popping up again.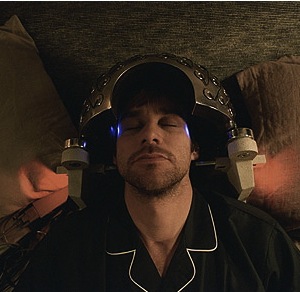 In August 2014, Time published an article based on memory-erasing research that was first published in Nature. Japanese scientist Susumu Tonegawa and his team led an experiment in which they examined how light could be used to erase unpleasant memories from the brains of mice. The scientists relied on the latest technology available in optogenetics – which looks at how light relates to genetics – to conduct their experiment.

First, they analyzed exactly where in the brain good and bad memories formed, and they sought to uncover how they could be moved. Tonegawa and his fellow scientists shone blue lasers on the mice's brains to track how proteins interacting with these memory processes responded to light. Once they understood the formation of memories, they were ready to continue their study.

They then placed male mice with female mice for approximately one hour. The interaction was positive for the male mice, so they monitored those memories with the blue laser. After they had the positive memories tracked, they shocked the mice, creating a negative experience. Because of the lighting technology, a new part of the brain was illuminated. They had the positive and negative memories identified. They were then able to manipulate the processing of both experiences. The scientists were able to help the mice create new—and better—memories.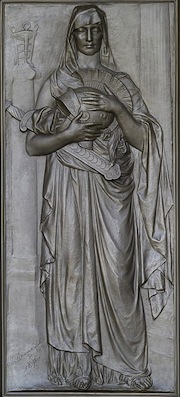 An IFL Science article in October 2014 recounts a similar experiment that was published in the journal Neuron. Led by University of California, Davis scientists Kazumasa Tanaka and Brian Wiltgen, the experiment created bad memories for mice by using fiber optic cables. The mice would run around in their cages, and when they came to specific corners, they received a shock of electricity. The next time the mice were turned loose, they would stop before they reached the spot in which they were previously shocked. The scientists could monitor the mice's brains to see where those bad pain memories were stored. The scientists used the same lighting technology to then basically burn the memories from the mice's brains. Thus, the mice were free from their unwanted memories.

Another new development in the memory-eraser field is how the gas xenon can assist in aiding those suffering from past traumas. The same Time article reports that McLean Hospital is experimenting with xenon, which is already used in anesthesia, to help remove unwanted memories. In trials they have conducted, medical professionals exposed mice to xenon. The gas targeted nerve receptors in the brain and blocked them from making connections inside the amygdala, which is the emotional center of the brain. The gas removed the bad memories. With such positive findings, they hope to begin human trials in the near future.

Experiments regarding memory control are still relatively new. Much research still needs to be done, and much dialogue needs to be had (because of its controversial nature), before we can see memory-erasing practices becoming popular in human treatment. One day we might have the ability to forget past traumas. Until then, we'll continue to live in a world where this kind of technology is fictional.
Memory Erasure image, courtesy of hermelness.com
Still from Eternal Sunshine of the Spotless Mind, courtesy of ion.com
Olin Levi Warner, Memory (1896). Library of Congress Thomas Jefferson Building, Washington, D.C., courtesy of Eubulides
Filed under Medicine, Science and Tech
This "beyond the book article" relates to More Happy Than Not. It originally ran in June 2015 and has been updated for the April 2016 paperback edition. Go to magazine.
This review is available to non-members for a limited time. For full access become a member today.
Membership Advantages
Reviews
"Beyond the Book" articles
Free books to read and review (US only)
Find books by time period, setting & theme
Read-alike suggestions by book and author
Book club discussions
and much more!
Just $45 for 12 months or $15 for 3 months.