Pastoral Works of Literature
This article relates to The Black Snow
The Black Snow is advertised as Paul Lynch's take on the "pastoral novel." Such a characterization presumes some familiarity with the term, though given the fairly infrequent use of the pastoral mode in contemporary fiction, it's likely some readers might be unfamiliar with precisely what that means – and even literary critics can't seem to agree, specifically, on what constitutes a "pastoral."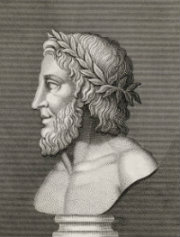 Generally, a pastoral work of literature concerns itself with the rural countryside, and the people who inhabit it. The pastoral mode is well established in the Western literary tradition, having found its first full expression in the works of Theocritus, who wrote in the third century B.C.E. in ancient Greece. In his case, a pastoral was most often associated with shepherds, either in duos or groups, engaging in dialogues, singing contests or expressing romantic love.

Although most of the best-known pastoral works are poems (the Roman poet Virgil is perhaps the most highly regarded of pastoralists), the mode is not limited to poetry. The Elizabethan period saw writers explore pastoral romances and dramas (Shakespeare's As You Like It is generally cited as a prime example), and later, the pastoral novel, which has its roots in the 200 A.D. work Daphnis and Chloe, by the Greek writer Longus.

The appeal of the pastoral to writers – and readers – has been a much discussed topic among modern literary critics. Most famously, the critic William Empson argued that the pastoral allowed writers to take complex subjects and reduce them to their simplest and most basic elements. Other critics argue that pastoral is an allegorical mode, and as such allows a critique of political and other authority figures. And many see pastoral literature simply as emblematic of a "golden time" – a harkening back to an Utopian existence, the myth of Eden and the age of innocence, offering an escape from the complexities of the modern world and all its entanglements.

The essence of a pastoral is exile and/or refuge from urban life, for the idyll of the countryside, which is reflected in The Black Snow where the lead character has lived in New York before his current life in rural Ireland. The novel incorporates another important theme from pastoral literature, expressed in the Latin Phrase Et in Arcadia Ego (roughly translated as "Even in paradise, I [Death] am here."). There is no place, however idyllic, to hide from life's problems. Throughout much pastoral, the seeming permanence of nature's beauty is contrasted with mortality, the juxtaposition between what endures and what expires. The pastoral poet Robert Herrick gave most famous expression to that idea when he wrote "Gather ye rosebuds while ye may, Old time is still a-flying/And this same flower that smiles today, tomorrow will be dying."


Picture of Theocritus in public domain

Filed under Books and Authors
This article relates to The Black Snow. It first ran in the June 3, 2015 issue of BookBrowse Recommends.
This review is available to non-members for a limited time. For full access become a member today.
Membership Advantages
Reviews
"Beyond the Book" articles
Free books to read and review (US only)
Find books by time period, setting & theme
Read-alike suggestions by book and author
Book club discussions
and much more!
Just $45 for 12 months or $15 for 3 months.