Beyond the Book: Orality, Politics, and the Evolution of Nigerian Literature
This article relates to This House Is Not for Sale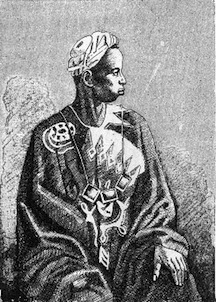 E. C. Osondu's debut novel, This House Is Not For Sale, is rooted in Nigerian oral tradition. Orality, the transmission of thought and idea through speech, was the primary method of communication before the advent of the written word. In West Africa, this function falls to the griot, a singer, storyteller, and musician who serves as librarian and library, both storing and performing the history of his or her people. The modern day griot is often hired to document and preserve the ancestry of village inhabitants, and as this griot states: "plays a key role in west African society." In her article "Nigerian Literature: Oral and Written Traditions," Laura Gardner cites Bade Ajuwon: "Pre-literate Nigeria once enjoyed a verbal art civilization which, at its high point, was warmly patronized by traditional rulers and the general public. At a period when writing was unknown, the oral medium served the people as a bank for the preservation of their ancient experiences and beliefs."

The History of Written Literature in Nigeria
Written literature appeared in Northern Nigeria, home to the Hausa people, in the 14th century, brought by Arab traders and scholars. In the south, literacy spread in the 19th century through missionaries wanting to disseminate the Bible. Sumaila Umaisha states in her blog post that missionary grammar texts also served, "as a sound foundation for the written indigenous literature, in which folklores and other genres of oral tradition were recorded and woven into poetry, short stories and novels, especially in the Igbo and Yoruba languages." Examples include Aliyu dan Sidi, who wrote poetry in Hausa that was rich in allegory and critical of colonialism, and D.O. Faguna, a Yoruba writer who embraced Christianity and Western values. Despite Faguna's Christian beliefs, his writing relied heavily on Yoruba mythology. Indeed, early Nigerian novels are often termed "fantastical" because fairies, spirits, and shape-shifters populate them.

Pre-Independence Nigerian Literature in English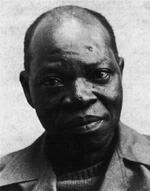 A shift from the magical to the real occurred in Nigerian literature with the founding of University College of Ibadan in 1948. This was aided by a novel-writing competition sponsored by the Ministry of Education that sought stories, according to a quote in Gardner's article, "that dealt with the kind of things we could see with our eyes in Nigeria today." Although not university educated, Amos Tutuola was the first modern Nigerian writer to gain international acclaim with his 1952 novel The Palm Wine Drinkard, followed in 1954 by My Life In the Bush of Ghosts. Tutuola's limited formal education proved an advantage, as his colloquial style was inventive and engaging. His work grew from Yoruba traditional folklore but, as David Whittaker states in his essay "Realms of Liminality: The Mythic Topography of Amos Tutuola's Bush of Ghosts," stands as, "a unique early example of a hybridized interface between Nigeria's pre-colonial oral folklore and literary modes of discourse."

Although there are oblique political references in Tutuola's novels, it was the literature of Wole Soyinka and Chinua Achebe that laid the groundwork for political writing in Nigeria. Soyinka, mostly known for his drama, poetry, and political activism, won the Nobel Prize in 1986. Achebe wrote his iconic novel Things Fall Apart, story of an Igbo chief who must face the lethal effects of colonialism, as an act of political protest, a linguistic and cultural affirmation of decolonization.

Post-Independence Literature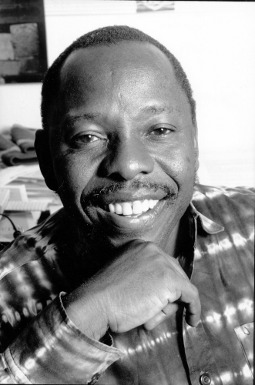 In 1985, environmentalist, political activist, and writer Ken Saro-Wiwa claimed the English language for his own with his politically charged novel Sozaboy. The novel, written in what the author calls "rotten English," is a protest against the Nigerian civil war, which he witnessed firsthand. In his paper "War, Violence, and Language in Ken Saro-Wiwa's Sozaboy" Chijoke Uwasomba states, "given that war itself is a lawless and disorderly exercise, Sozaboy's language is discordant, dislocated, and discordant." Saro-Wiwa was arrested in 1994 on clearly groundless charges and was hanged in November 1995.

Ben Okri, whose 1991 novel The Famished Road won the Booker Prize, can be seen as a bridge between earlier post-colonial writers and those writing in the late twentieth through the early twenty-first century. "The Famished Road is clearly a literary tour de force that virtually defines the vanguard of contemporary African literature," says Robert Bennett, lecturer at University of California Santa Barbara. Drawing on the Yoruba myth of the abiku, Okri blends realism and the fantastic to create a unique and original world.

Present Day Nigerian Literature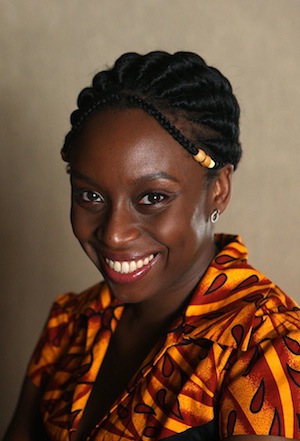 Present day Nigerian writers have branched out in many directions, defying any easy attempt to classify them. The more political writers include Chris Abani in his earlier works: Masters of the Board, Graceland, Becoming Abigail, and Song for Night. Graceland and Song for Night draw heavily on oral tradition. Song for Night embodies the abiku myth, and the influence of Saro-Wiwa is clear its in content (Nigerian Civil War) and style. Chimamanda Ngozi Adichie also takes on the Nigerian Civil War in her Orange Prize winning novel Half of a Yellow Sun. For authors writing about more "personal politics," as Tamara Smith puts it, see her Beyond the Book article "Lagos Inspires Nigerian Writers."

In his 1936 essay "The Storyteller," Walter Benjamin states, "The storyteller takes what he tells from experience – his own or that reported by others. And he in turn makes it the experience of those who are listening to his tale. The novelist has isolated himself." Much African literature in general, and Nigerian literature in particular, prove that novelists have moved beyond this prediction of doom. By acknowledging tradition and drawing on it in their writing, Nigerian authors have invented a novelistic approach that incorporates the best of both worlds.
Senegalese Wolof griot, 1890, courtesy of Ji-Elle
Amos Tutuola, courtesy of Tillman
Ken Saro-Wiwa, courtesy of Gobonobo
Chimamanda Ngozi Adichie, courtesy of Slowking4
Filed under Places, Cultures & Identities
This "beyond the book article" relates to This House Is Not for Sale. It originally ran in April 2015 and has been updated for the February 2016 paperback edition. Go to magazine.
This review is available to non-members for a limited time. For full access become a member today.
Membership Advantages
Reviews
"Beyond the Book" articles
Free books to read and review (US only)
Find books by time period, setting & theme
Read-alike suggestions by book and author
Book club discussions
and much more!
Just $45 for 12 months or $15 for 3 months.