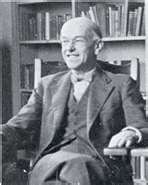 Nell Stone, anthropologist in Lily King's Euphoria, notices the Hawthorne Effect in her work. What is this? Where did it originate?

In the 1920s and 1930s, the Western Electric Company's management wanted to improve production at their Hawthorne Plant on the outskirts of Chicago, Illinois. So they hired Elton Mayo, a consultant or "efficiency expert," to conduct some experiments, record his observations and then recommend a course of action that would boost output on the company's telephone parts assembly line.

Mayo concluded that using brighter lights might work. If the employees could see better, their productivity might improve. So new, brighter lights were installed over the line. Indeed, productivity improved. However, some time after Mayo left and had presumably cashed his check, productivity dropped back to its previous pre-bright-light level. Management then tried dimmer bulbs. Sure enough productivity improved, until it once again resumed its pre-consultant levels. ...