The Hawthorne Effect
This article relates to Euphoria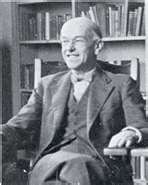 Nell Stone, anthropologist in Lily King's Euphoria, notices the Hawthorne Effect in her work. What is this? Where did it originate?

In the 1920s and 1930s, the Western Electric Company's management wanted to improve production at their Hawthorne Plant on the outskirts of Chicago, Illinois. So they hired Elton Mayo, a consultant or "efficiency expert," to conduct some experiments, record his observations and then recommend a course of action that would boost output on the company's telephone parts assembly line.

Mayo concluded that using brighter lights might work. If the employees could see better, their productivity might improve. So new, brighter lights were installed over the line. Indeed, productivity improved. However, some time after Mayo left and had presumably cashed his check, productivity dropped back to its previous pre-bright-light level. Management then tried dimmer bulbs. Sure enough productivity improved, until it once again resumed its pre-consultant levels. Puzzled, management abandoned the notion of light having an effect on productivity.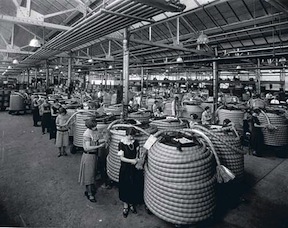 In the 1950s, in the early days of a field of study called Industrial Psychology, a researcher named Henry A. Landsberger decided to re-examine Mayo's data on the Hawthorne Plant. He determined that there was no relationship between productivity and light. More important, he reported that the productivity bump was caused by nothing more than the fact that the workers were being observed. He theorized that the very presence of the consultants/observers was the key to improved output. He called this the Hawthorne Effect.

Since that time, the Hawthorne Effect has been applied to many fields of research, mainly in the social sciences. In the fields of anthropology and ethnography, the Hawthorne Effect is a given as researchers gather their data. Additionally, more extensive social experiments have been conducted in a variety of settings from manufacturing to medicine, all taking the Hawthorne Effect into account. In medicine, the concept of the placebo effect (the measurable, observable, or felt improvement in health or behavior not specifically attributable to medical intervention) is tangentially related to the effect an observer has on the observed. Television reality shows may be the richest examples of the principle.

Recently, the discussion about the so-called Hawthorne Effect has gotten more complicated because two economists from the University of Chicago decided to re-re-examine Mayo's original data. Steven Levitt and John List debunked Landsberger's interpretation of the data, stating that the evidence just did not support his thesis. Social scientists, economists, medical researchers and physicists are divided on where they stand on this new finding and the debate continues on.
Image of Elton Mayo, from Quizlet
Image of production line workers at the Hawthorne Plant, from tutor2u.net.

This "beyond the book article" relates to Euphoria. It originally ran in July 2014 and has been updated for the April 2015 paperback edition.
This review is available to non-members for a limited time. For full access become a member today.
Membership Advantages
Reviews
"Beyond the Book" backstories
Free books to read and review (US only)
Find books by time period, setting & theme
Read-alike suggestions by book and author
Book club discussions
and much more!
Just $10 for 3 months or $35 for a year