The Storied Death of the Independent Bookstore
This article relates to The Storied Life of A. J. Fikry
We heard it when Borders Books began to appear. The Independent Bookstore is going to die. And then when Barnes and Noble Bookstores began popping up in many cities and suburbs. And when Amazon hit the scene. And then ebooks. The Independent Bookstore is all but dead. But is this true?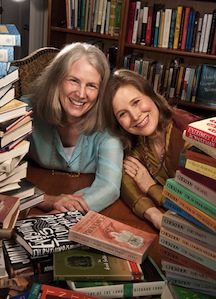 Headline, November 28, 2012, The Atlantic: The Bookstore Strikes Back. This story, by novelist Ann Patchett is about what this author is doing to fill a void in her hometown of Nashville, Tennessee. After the last of that city's booksellers went out of business in 2011, Patchett was devastated. But she turned that devastation into resolve when she decided to partner with two veterans in the book business, Karen Hayes, a former sales rep for Random House, and Mary Grey James, a former rep for Harcourt. Both had also worked at a large book distributor outside Nashville and were keen to open an independent bookstore. They had the skills and experience but lacked one thing. Money. And so Patchett "suggested, having neither considered investing in the book business, nor been asked to do so, that I could pay for the store and promote it. Karen and I would be co-owners, and Mary Grey would be the store's general manager." Sound crazy? Maybe. And yet, she says, "You may have heard the news that the independent bookstore is dead, that books are dead, that maybe even reading is dead - to which I say: Pull up a chair, friend. I have a story to tell." It's worth a trip to their formidable website (if you can't make it to Parnassus Books) to hear/read a story of which the trio can be rightfully proud.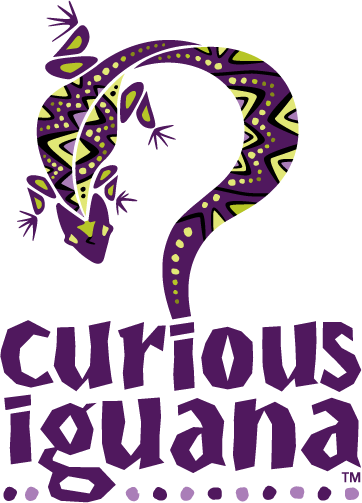 Headline, December 12, 2013, The Washington Post: "Independent Bookstores Turn a New Page on Brick and Mortar Retailing." Another new bookstore. This time in Frederick, Maryland. Marlene and Tom England – who also own a toy store that sells toys with no batteries! – have opened The Curious Iguana. The store is warm and intimate, purple walls and wood floors. And customers there are clear that it is more than a place to buy books; it is place where books are carefully chosen; a place they can trust. Many independent bookstore customers are hybrids too – they might own a few ebooks and buy some books from Amazon, but they also visit and value stores like The Curious Iguana. Again, the dramatic story about the death of independent bookstores is exaggerated. Technology may be advancing, but that is only one factor in determining how people buy books. As a customer at The Curious Iguana said, "We need intimate, small places like this that care about the books they pick...This isn't just a bookstore. It's more than that."

Headline, February 19, 2014, The New York Times: James Patterson Giving Cash to Bookstores. This article by New York Times media journalist Julie Bosman notes that, "best-selling author James Patterson has started a program to give away $1 million of his personal fortune to dozens of bookstores, allowing them to invest in improvements, dole out bonuses to employees and expand literacy outreach programs." More than 50 bookstores across the United States will start receiving cash from the wealthy novelist's personal coffers in order to shore up everything from their aging infrastructure to inventory to employees. Patterson recognizes that because of ebooks and online retailers, the independent community bookstore is in dire straits. He feels they are an integral part of what is valuable about American towns and cities.


He says, "I just want to get people more aware and involved in what's going on here, which is that, with the advent of e-books, we either have a great opportunity or a great problem," he said. "Our bookstores in America are at risk. Publishing and publishers as we've known them are at stake. To some extent the future of American literature is at stake."

And yet the article includes the assertion that the current health of bookstores is mixed. Michael Pietsch, chief executive of Hachette Book Group, says, 'there has been "a cataclysmic loss in the number of independent bookstores" over the last two to three decades. "The stores that have weathered the significant downturn have had very good years recently," Mr. Pietsch said. "But there are many stores that have not had that success."'

What successes there are can credit entrepreneurial chutzpah and creativity – plus a bit of authorial largesse - for that achievement.

Of course these stories are anecdotal and may be asymptomatic of a dying trade, but don't count Independents out just yet. According to the Washington Post article, while some indies are closing, more are opening: "The American Booksellers Association, which represents independent bookstores, says its membership – it hit a low of 1,600 in 2008 – has grown 6.4 percent in 2013, to 2,022. Sales were up 8 percent in 2012, and those gains have held this year." And organizations like IndieBound, a community-minded movement organized by the independent booksellers of the American Booksellers Association, give local, independent stores more strength and staying power. This is because IndieBound operates on two levels. First, it brings together local independent bookstores, other local businesses, and community members. Second, it's a tool used by local bookstores to connect them to one another across the country, and by authors and readers who want to show their dedication to indies. In addition, there are many smaller regional organizations, similar to IndieBound, operating around the USA.

Given enough interest in each community, enough book lovers may be able to resurrect this endangered species.
Logo of the The Curious Iguana Bookstore.
Image of James Patterson credited to Susan Solie-Patterson.
Image of Karen Hayes (left) and Ann Patchett (right), owners of Parnassus Books credited to Eric England.
Filed under Society and Politics
This "beyond the book article" relates to The Storied Life of A. J. Fikry. It originally ran in April 2014 and has been updated for the December 2014 paperback edition. Go to magazine.
This review is available to non-members for a limited time. For full access become a member today.
Membership Advantages
Reviews
"Beyond the Book" articles
Free books to read and review (US only)
Find books by time period, setting & theme
Read-alike suggestions by book and author
Book club discussions
and much more!
Just $45 for 12 months or $15 for 3 months.