In The Blazing World, the protagonist Harriet Burden's notebooks often include references to female artists, writers and intellectuals who struggled for recognition in male-dominated circles. One of the writers she mentions is James Tiptree Jr., an award-winning science fiction author who turned out to be a woman named Alice Bradley Sheldon.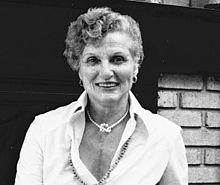 Born in 1915 to prominent Chicago naturalists, Sheldon spent a good deal of her childhood traveling the world, most notably accompanying her parents on several celebrated expeditions to the African Congo, where they hunted large game and lived among Pygmy tribes. After studying painting at Sarah Lawrence College, marrying and divorcing her first husband, and having the first of many struggles with drug addiction, Sheldon enlisted in the U.S. Army in 1942. Assigned to the Women's Army Auxiliary Corps, she proved to be smart, was well respected, and soon became a sergeant.

After the war, Sheldon reenlisted and was assigned to a special ...