While Boston and New York might have been competing stateside to launch the first subway, across the Atlantic, London was already way ahead in getting its underground tube rolling. In the mid-nineteenth century, congestion was getting to be an increasing problem in the city as the only way to travel around was by buses and cabs, not quite the mass transit system that was really needed.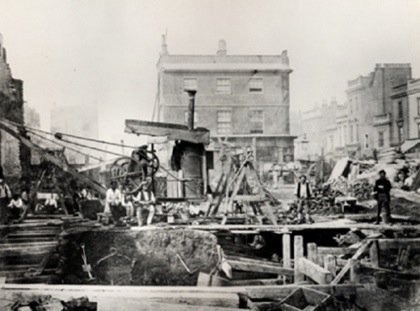 The solution was a sub-surface system that would alleviate congestion by moving some of it below the ground. The initial method used to dig the tunnel was called "cut and cover;" in essence, a trench was dug and then covered over with materials that supported whatever passed over it. These "cut and cover" tunnels were only about 60 foot deep and proved extremely disruptive to the city.

In 1863, London's Metropolitan Railway pioneered underground transport by setting up a functioning line between Paddington and Farringdon stations via Kings Cross using steam cars borrowed from the Great ...