Beyond the Book:
The Living Breath: The Fluidity of Historical Fiction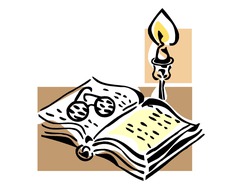 Sarah Johnson, editor/publisher of Historical Novels Review, speaks to the complicated nature of historical fiction: "The obvious definition that comes to mind is that historical fiction is simply 'fiction set in the past.' But the reality is, however, that almost everyone - and this includes readers, authors, publishers, agents, and the press - seems to have his or her own idea of what historical fiction is, and also what historical fiction should be. When you become involved with the field, you begin to learn that above all, historical fiction is a genre of controversy and contradiction." Johnson offers one working definition of a historical novel (which she uses to determine the books Historical Novels Review will review): "A novel which is set fifty or more years in the past, and one in which the author is writing from research rather than personal experience." But, she says, even she breaks that rule from time to time. This is a rather loose definition, and even strict reviewers and authors of historical or biographical fiction would take liberties with many elements.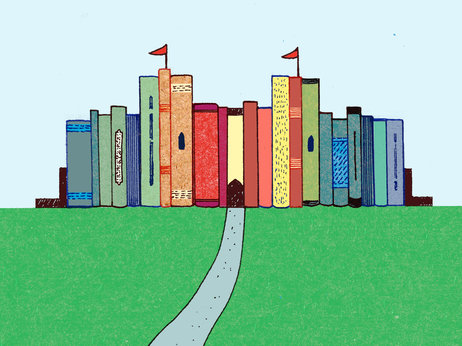 The Writer's Encyclopedia offers a different definition of historical fiction: "A fictional story set in a recognizable period of history. As well as telling the stories of ordinary people's lives, historical fiction may involve political or social events of the time." And Kathryn Lasky, children's writer, points out the fluidity of the definition of historical fiction: "For both the novelist and historian, meaning lies not in a chain of events themselves but in the writer's interpretation of what occurred."

To me, historical fiction makes the past come alive by moving events from the cool, accurate, and often dry narrative of academic history to the realm of the senses, so we can see, hear, touch, and taste life as it happened - thus we enter into the drama rather than examine it dispassionately from without. As Donald Cowart observes, "The reader...who wants to know what really happened at the Battle of Waterloo may learn more from...Hugo, Stendahl, or Thackery than from [historians] Michelot or John Keegan."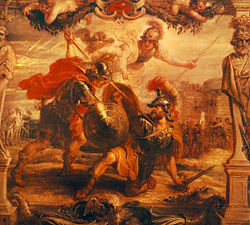 Historical and biographical fiction have recently had difficulty establishing themselves as "respectable" in the literary world. As Sarah Johnson says, "...there is, unfortunately, a snobbery of sorts that surrounds the genre, one that has persisted over many years. Some authors who write almost exclusively in the historical fiction genre don't want to be called 'historical novelists.'" Even though there has been a surge of well-written historical fiction in the last few decades – even from more contemporary, literary writers – critics continue to label the genre as one-dimensional or crammed with research for the sake of the author impressing the reader. This label seems to me to come, at least in part, from some narrow arbitrators in academia who favor what is obscure, difficult, and tendentious, and demean what is enjoyable. The same attitude has afflicted much of 20th century classical music studies, making anything that might be melodious, popular, and accessible somehow suspect of being "reactionary" or - horrors! - "conventional."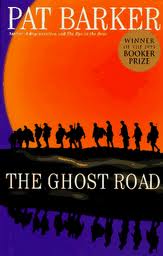 It's difficult to understand this because the earliest literature of the West, almost revered by academia, was historical fiction: The Iliad, The Aeneid, and the history plays of Shakespeare all are grounded in historical material. They are, in essence, historical fiction. But then there are exceptions, such as Philippa Gregory and Jeff Shaara whose historical novels are appreciated in the same way as the literary fiction of Jonathan Franzen, Toni Morrison, or David Mitchell, who, ironically, wrote, what most would call, historical fiction in his marvelous The Thousand Autumns of Jacob de Zoet. Also noteworthy, Pat Barker's The Ghost Road, the last part of her trilogy on the First World War was short-listed for the Man Booker prize, and Hilary Mantel who has won two Bookers for her novels about Thomas Cromwell set in the reign of Henry VIII.

If I may end on a personal note, I find that good historical fiction can make a period and the people who lived in it alive and real; while I am reading it, I'm permitted to live inside a time I can usually study only from the outside through documentation and, often, hear-say. So, I thank writers like Ken Follet for making medieval England and France and 20th century England, America, Germany, Russia and Wales more than matters for historical knowledge. Regardless of the specific definition of historical fiction, they are places in which I've been privileged to live through writers' imaginations.
Book Castle from NPR website, illustrated by Harriet Russell.
Achilles Slays Hector, by Peter Paul Rubens (1630–35).
The Ghost Road by Pat Barker
This article was originally published in February 2014, and has been updated for the December 2014 paperback release. Click here to go to this issue.
This article is available to non-members for a limited time. You can also read these articles for free. For full access, become a member today.
Membership Advantages
Reviews
"Beyond the Book" backstories
Free books to read and review (US only)
Find books by time period, setting & theme
Read-alike suggestions by book and author
Book club discussions
and much more!
Just $10 for 3 months or $35 for a year